ANDRA aims for Calder Park return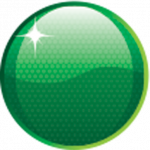 A return to Melbourne for ANDRA Championship-level drag racing is a major priority for the organisation, says its new chief executive Greg Humphreys.
In an exclusive interview with Speedcafe.com, Humphreys spoke of ongoing work aimed at constructing a world class, multi-purpose drag racing facility, but has targeted Calder Park as a short-term venue for drag racing to return to Melbourne.
"I cannot – will not – let another 10 years go past without big time ANDRA drag racing being in Melbourne," Humphreys told Speedcafe.com.
"Melbourne deserves a brand new track, but at this stage, the only opportunity we've got in Melbourne is at Calder Park.
"Calder Park is a great facility, but extremely close to surrounding suburbs. If the Victorian Government were to say yes (to a new track) tomorrow, you are probably looking at three to five years before it became operational."
Humphreys sentiments are timely, with Top Fuel returning to the Melbourne venue this weekend in a non-ANDRA sanctioned event – the Fuchs Shootout. Humphreys will travel to Calder Park and is expected to meet with circuit owner Bob Jane.
"I will be meeting with Bob Jane this weekend at Calder with regards to hosting a Pro Series event there, I will also be meeting with representatives from Heathcote and Portland," he said.
"Victoria is a big market that is on its knees screaming for professional level ANDRA racing."
CLICK HERE for Speedcafe.com's extensive interview with Greg Humphreys in this week's edition of Cafe Chat.