Ambrose praises team link with Speedcafe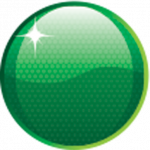 Marcos Ambrose Motorsport's newly-expanded team will feature support from Speedcafe.com this season, and the NASCAR star is stoked with the association.
The two-car UARA Stars Series team, driven by young American Ben Rhodes and Australian racer Clayton Pyne, will display Speedcafe.com branding across the windscreens of both cars.
Speedcafe.com's support of Ambrose's junior team will keep its Australian and international viewers abreast of all the on-track and off-track news regarding the organisation.
"Speedcafe.com is recognised as the leading motorsport news website in Australia and it's terrific to announce a partnership with them and my own race team," Ambrose said.
"I live on the other side of the world and I use Speedcafe.com as my way of staying in touch with what is happening back home. The site's news and features are current, interesting, and most importantly, reliable.
"Having the association with Speedcafe is a great way for my team to build its awareness, especially with a young Australian joining our team. We're excited to have Clayton Pyne compete with us this year and having the link with Speedcafe.com will ensure that my fans and his followers in Australia will able to track our performances.
"Marcos Ambrose Motorsport is all about developing the drivers, but we're also helping their off-track roles, and that's where Speedcafe.com is really going to play its part.
"I think this partnership will help grow the Marcos Ambrose Motorsport brand in Australia, while likewise more fans here in the States will be logging onto Speedcafe.com for all of their motorsport news needs."
CLICK HERE for yesterday's announcement of Marcos Ambrose Motorsport's expanded two-car team.
CLICK HERE for news of Ambrose's start in next weekend's NASCAR Bud Shootout.