Marcos Ambrose launches his 2012 team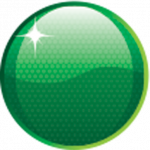 Marcos Ambrose Motorsport has launched its new program, revealing its new look for an expanded two-car team for 2012.
Campaigning in the premiere late model stock car division, the UARA Stars Series, the team's signature number nine Ford Fusion will be driven by 14-year old-prodigy Ben Rhodes, who will be joined by experienced Australian racer Clayton Pyne in the all-new number six machine.
Headed by two-time V8 Supercars champion and Australian NASCAR star Marcos Ambrose, the primary purpose of the team is to act as a ladder for the next generation of drivers, providing top flight machinery and guidance, as well as giving a behind the scenes insight into professional motorsport.
The two-car team will be run by Jamie Yelton's FHR outfit out of Hickory, North Carolina, supported by Ambrose's NASCAR Sprint Cup sponsor Stanley, Globe and Australian motorsports website Speedcafe.com.
For team principal Marcos Ambrose, expanding the MAM program in its second season is a natural progression.
"We finished second in points last year with George Miedecke, who was named Rookie of the Year," Ambrose said.
"We've added two new drivers to the Marcos Ambrose Motorsport team for 2012. I'm looking forward to seeing how they perform. Hopefully we can improve on our good 2011 results.
"We have added my Sprint Cup series sponsor, Stanley, to the program and my team Richard Petty Motorsports continues to be an official partner.With their help, I am lucky to have made it in racing. This is my project to help up and coming drivers achieve their goals in racing, with an emphasis on bringing young, international drivers into the great world of NASCAR.
"Moving forward, we will look to continue to expand the team, we are always on the lookout for new up and coming talent."
While Rhodes may be a newcomer to the UARA Stars Series, his background in Legends racing has grounded him well for the step up to the big V8 powered sedans, with the young talent testing at several tracks during the off season.
"All of our tests so far have been very successful," Rhodes said.
"I have been logging a lot of mental notes on each track and how to drive my Ford Fusion around each one.
"I am looking forward to driving for Marcos Ambrose Motorsport. It has been an honor getting to know Marcos, and I cannot wait until I drive for his team full time this year."
Pyne meanwhile has an extensive and successful racing resume, which includes campaigns in the V8 Supercar Development Series, dirt track late model Super Sedans, Formula Ford, Midget Speedcars and Go Karts.
After Pyne met with Ambrose at Watkins Glen International in 2011, where the wheels were put in motion for the New York-based racer to start his quest to join the NASCAR ranks.
"I am incredibly excited to be a part of Marcos Ambrose Motorsport for 2012," Pyne said.
"This team is one of the benchmarks in the sport, and combine that with the backing of Marcos and links to Richard Petty Motorsports, it's going to be a great year."
The UARA Stars Series this year will consist of 16 rounds, with venues including legendary NASCAR tracks such as Rockingham Speedway and Hickory Motor Speedway, where the season kicks off on March 17.
Here is the launch video of the team