Latvala wins Rally Sweden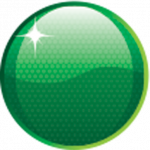 Ford World Rally Team's Jari-Matti Latvala has won Rally Sweden by 16.6seconds from Citroen's Mikko Hirvonen after a tense finale to the second round of the FIA World Rally Championship.
The result was Ford's sixth consecutive success at the only true winter rally of the season and the 50th world rally win for the Ford / M-Sport partnership since it started in 1997.
It was Latvala's second win in Sweden, and it came despite his comfortable lead being slashed when he hit a rogue rock and punctured a tyre with just two more speed tests remaining before the finish.
Although temperatures were milder than normal, the snow and ice-covered roads presented a tough challenge as the mercury hovered around -10ºC. After an opening leg based mainly in Norway, the rally returned to Sweden for the final two days' competition close to Hagfors. Drivers tackled 24 special stages covering 349.16km before this afternoon's finish in the host city of Karlstad.
Latvala stamped his mark on the rally from the first moment, by setting fastest time in Thursday's qualifying. It enabled the 26-year-old to select a start position well down the running order, to obtain better conditions after the loose snow was swept away.
He built a 16.8sec during Friday's opening leg and stretched his advantage over former team-mate Hirvonen to 23.0sec yesterday, after shrewd management of the stud wear on his Michelin tyres. He extended his lead to 35.6sec during today's final leg, before hitting an exposed rock in the rutted snow and ice and puncturing the front right tyre.
The lead was cut to just 8.4sec, but fastest time under extreme pressure in the penultimate stage allowed him to pull clear again. It was Latvala's ninth stage win of the rally.
"Four years ago I won my first world rally here and became the youngest driver to do so," said Latvala.
"To come back and win for a second time is very special. After retiring from the first round last month, I was under heavy pressure to do well. After making a mistake and hitting a rock, I knew I had to summon some extra speed and attack hard through the penultimate stage.
"It feels like a heavy weight has been lifted from my shoulders. I've learned to stay calm when things go wrong and that paid dividends today. I knew Mikko would attack hard this morning so I was wide awake and ready for it. I had a comfortable lead before everything changed with just two stages to go, but I kept my cool."
Team-mate Petter Solberg looked on-course for third, but he too hit the same rock and finished fourth behind Mads Østberg.
After an up and mainly down event, eight-time defending world champion Sebastien Loeb finished sixth, but did grab the bonus extra three points for winning the final 'Power Stage' of the event.
Kiwi world production car rally champion Hayden Paddon finished a solid fourth place in the Super 2000 World Rally Championship field on his snow rally debut in a Skoda Fabia. Not surprisingly the S2000 class was won by a Swede, but PG Andersson was at the wheel of a Proton Satria, a car from Malaysia!
"It's been three days of flat-out rallying on snow and ice-covered roads. Fourth is not a bad result, all things considered, and gives us good points on the board to start our season," said Paddon.
"I am now very determined that once we get back to our favoured surface of gravel for our next event in Portugal that we will have a different and more competitive package which will involve a lot of hard work and homework over the next five weeks."
From the snow and ice of Sweden the World Rally Championship head to North American and Rally Mexico outside Léon on 8 – 11 March.
Final Results : Rally of Sweden
| | | | |
| --- | --- | --- | --- |
| Pos | Driver | Car | Time |
| 1 | Jari-Matti Latvala | Ford | 3:18:28.3 |
| 2 | Mikko Hirvonen | Citroen | +0:16.6 |
| 3 | Mads Østberg | Ford | +0:38.8 |
| 4 | Petter Solberg | Ford | +1:14.3 |
| 5 | Evgeny Novikov | Ford | +2:41.4 |
| 6 | Sebastien Loeb | Citroen | +2:55.1 |
| 7 | Henning Solberg | Ford | +3:49.5 |
| 8 | Patrik Sandell | Mini | +5:08.9 |
| 9 | Martin Prokop | Ford | +5:30.0 |
| 10 | Eyvind Brynildsen | Ford | +6:27.2 |
Drivers' Standings
| | | | |
| --- | --- | --- | --- |
| Pos | Driver | Car | Points |
| 1 | Sebastien  Loeb | Citroen | 39 |
| 2 | Mikko Hirvonen | Citroen | 32 |
| 3 | Petter Solberg | Ford | 29 |
| 4 | Jari-Matti Latvala | Ford | 26 |
| 5 | Evgeny Novikov | Ford | 21 |
| 6 | Dani Sordo | Mini | 18 |
Manufacturers' Standings
| | | | |
| --- | --- | --- | --- |
| Pos | Manufacturer | Model | Points |
| 1 | Citroen Total WRT | DS3 | 65 |
| 2 | Ford WRT | Fiesta | 55 |
| 3 | M-Sport Ford WRT | Fiesta | 28 |
| 4 | Mini WRT | Countryman | 26 |
| 5 | Qatar WRT | DS3 | 8 |