Cassidy wins NZGP, Toyota Racing Series title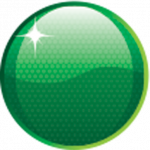 Auckland driver Nick Cassidy has won the New Zealand Grand Prix at Manfeild, and in doing so, collected his first Toyota Racing Series crown.
The 17-year-old Kiwi star took the lead of the famous NZ race when weekend dominator Mitch Evans had electrical problems halt his run at the front with seen laps remaining.
Cassidy was pleased to have taken the win.
"It's an unbelievable feeling," Cassidy said.
"Before the race I looked at the Grand Prix trophy and it's got names like Jackie Stewart and Chris Amon on it. It's great to get my name on that; it's a pretty emotional day."
Finishing second in the NZGP was Dutch driver Hannes van Asseldonk, who also secured second place in the TRS. Van Asseldonk pressured Cassidy in the final stages of the race, but could not get through.
Austrian Lucas Auer, Bruno Bonfacio, Nathanael Berthon and Jono Lester rounded out the top six in the prestigious race.
In the final TRS standings, Cassidy beat van Asseldonk from Damon Leitch, Josh Hill and Jordan King.