Ryan Farrell takes Bunbury WSS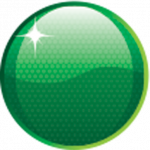 Ryan Farrell barrelled to an emphatic win in Round 14 of Hi-Tec Oils World Series Sprintcars at Coates Hire Bunbury Speedway, steering the Halls Haulage / Bridgestone Tyre Centre #5 KPC to an all the way victory.
"I hated this car for a while," said Farrell. "It felt like some nights it was trying to kill me. I've had a hard time getting my head around it for some time but we've persevered with it and tonight it was right on the money."
Farrell sped across the line to win from Americans Shane Stewart and Jason Johnson with Robbie Farr fourth, Brooke Tatnell sixth, Kaley Gharst sixth, James McFadden seventh, Jason Kendrick eighth, Grant Anderson ninth, Cameron Gessner tenth, Tyler Walker eleventh and Carl Dowling twelfth.
Jason Johnson's third place on the back of his preliminary main event win last night keeps his dream alive, albeit slightly, of running down series leader James McFadden in the final round at the Perth Motorplex next weekend.
McFadden came from the seventh row of the grid to finish seventh and survive a real race of attrition to stay 384 points ahead of his pursuers.
Brooke Tatnell was lucky to even make the first lap when unbelievably the push car vaulted up over his right rear and jammed between the right rear tyre and the top wing when he was being pushed away to start the main event.
The battle for second place in the Championship still remains on in earnest.
In a ridiculous situation, should McFadden go on to claim the Series win, the driver that finishes second will  claim the $20,000 winner's cheque as McFadden – as an uncontracted driver – is ineligible to take it.
WORLD SERIES SPRINTCARS POINTS (Top 10):
| | |
| --- | --- |
| James McFadden | 4053 |
| Jason Johnson | 3669 |
| Brooke Tatnell | 3569 |
| Robbie Farr | 3521 |
| David Murcott | 3428 |
| Steven Lines | 3315 |
| Max Dumesny | 3081 |
| Dylan Jenkin | 2994 |
| Trevor Green | 2797 |
| Danny Reidy | 2733 |