Kelly Nissan deal throws Murphy's future open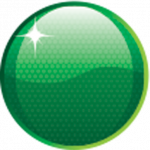 Greg Murphy's future in V8 Supercars will come into question over the coming months after Kelly Racing's announcement that it will defect from Holden to Nissan next year.
Murphy, a Holden driver since he started V8 Supercars racing in 1995, has a long standing relationship General Motors.
Of most significance, though, is an ongoing partnership with Holden's performance arm HSV.
The Kiwi hero current drives the Pepsi Max Crew Commodore VE for Kelly Racing on a one-year deal, but the chance of him remaining with the team when it switches to Nissan appears remote.
Murphy says that he will consider his options over the near future, but admits his decision is not a priority at this point.
"It's very early and I'm on an arrangement that is for 2012. Beyond that, it's completely up in the air," Murphy told Speedcafe.com.
"I'm not on their list of priorities at the moment. This is an amazing announcement for them. Todd, Rick and I have had amazing relationships with Holden and HSV, as I still do, so where the future goes at this stage, I'm not really sure at this point.
"The focus, at this point, should be on the success of the announcement about Nissan for V8 Supercars and for Kelly Racing.
"As far as I go, we'll have to play it out and see what happens. I'm fully committed to the brands that have supported me over the years. We've got a race season to get through and do the best we can."
Besides Murphy's V8 Supercars commitments for 2012, he will compete in the inaugural V8 SuperTourers Championship in New Zealand.