Winterbottom happy with ankle after test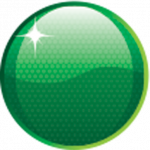 Mark Winterbottom remains confident that he'll be fully fit for next month's Clipsal 500 Adelaide following today's pre-season V8 Supercars test day at Sandown.
The Orrcon Steel FPR driver is still recovering from breaking his left ankle in a water skiiing incident over the Christmas break.
Driving with an ankle brace, Winterbottom completed a series of five lap stints totalling 45 of the car's 123 laps across the day.
The 30-year-old shared his Falcon with endurance co-driver Steven Richards, who flew in from New Zealand overnight following the official V8SuperTouers test at Hampton Downs in New Zealand on Friday.
The pair ended the day ninth fastest, with Winterbottom setting a 1:09.99s best lap on a used set of soft tyres.
"The foot is sore, but that's expected when you haven't done anything on it for 39 days and then smash a clutch around with it for that many laps," Winterbottom told Speedcafe.com.
"We were only doing five lap runs, but it wasn't because of the ankle, it's just what we were planning to do. It wasn't painful at all in the car, it's just afterward that you feel it. I'm completely happy that it'll be fine for Clipsal.
"As for the car, we were really pleased with it. We didn't put softs on in the happy hour at the end, but we were just fine tuning what we've got really. That was what the day was about for us."
CLICK HERE for Speedcafe.com's report and full results from today's test.
The Clipsal 500 Adelaide will take place on the March 1-4 weekend – kicking off the 2012 V8 Supercars Championship.