Will Davison tops times in pre-season test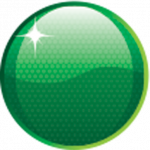 Will Davison has taken the opening bragging rights for the 2012 V8 Supercars Championship, topping the time sheets at the end of the pre-season test at Sandown Raceway today.
The #6 Tradingpost Ford Performance Racing Falcon set his fast time with 17 minutes of the session remaining. He set a time of 1m09.3230s.
TeamVodafone's Craig Lowndes ended the day as the second fastest, edging out Stone Brothers Racing's new recruit Lee Holdsworth, Jack Daniel's Racing's Todd Kelly and Tekno Autosport driver Jonathon Webb.
The day, attended by over 10,000 V8 Supercars fans, saw rain interrupt some of the team's running, with around two hours of their program halted.
To compensate for the lost time, the day was extended by 30 minutes, finishing at 5.30pm.
Rounding out the top 10 was Toll Holden Racing team's Garth Tander, from Tim Slade (Lucky 7 Racing), Mark Winterbottom (Orrcon Steel FPR), Steve Owen (VIP Petfoods Racing) and Michael Patrizi (Tekno Autosport).
Many teams used the testing opportunity to give its endurance drivers early miles in their cars. Those included the likes of Warren Luff and Paul Dumbrell (TeamVodafone), Owen Kelly (Jack Daniel's Racing), Paul Morris (VIP Petfoods Racing), Cameron McConville (Toll Holden Racing Team), John McIntyre and Steve Richards (Ford Performance Racing) and Scott McLaughlin (Tekno Autosports).
The next time the V8 Supercars will be seen together will be at the Clipsal 500 Adelaide for the opening event of the championship on March 1-4.
See below for the final result
| | | | | | |
| --- | --- | --- | --- | --- | --- |
| 1 | Tradingpost FPR Falcon | W.Davison/J.McIntyre | Ford Falcon FG | 1:09.3230 | |
| 2 | TeamVodafone | Craig Lowndes | Holden Commodore VE2 | 1:09.5588 | 0:00.2358 |
| 3 | Irwin Racing | Lee Holdsworth | Ford Falcon FG | 1:09.5796 | 0:00.2566 |
| 4 | Jack Daniel's Racing | Todd Kelly | Holden Commodore VE2 | 1:09.8234 | 0:00.5004 |
| 5 | Tekno Autosports | J.Webb/S.McLaughlin | Holden Commodore VE2 | 1:09.8576 | 0:00.5346 |
| 6 | Holden Racing Team | G.Tander/N.Percat | Holden Commodore VE2 | 1:09.9376 | 0:00.6146 |
| 7 | Lucky 7 Racing | Tim Slade | Ford Falcon FG | 1:09.9790 | 0:00.6560 |
| 8 | Orrcon Steel FPR Falcon | M.Winterbottom/S.Richards | Ford Falcon FG | 1:09.9871 | 0:00.6641 |
| 9 | V.I.P. Petfoods | Steve Owen | Ford Falcon FG | 1:10.0505 | 0:00.7275 |
| 10 | Tekno Autosports | Michael Patrizi | Holden Commodore VE2 | 1:10.0736 | 0:00.7506 |
| 11 | The Bottle-O Racing | D.Reynolds/D.Canto | Ford Falcon FG | 1:10.1266 | 0:00.8036 |
| 12 | Team Norton DJR | James Moffat | Ford Falcon FG | 1:10.1671 | 0:00.8441 |
| 13 | SP Tools Racing | Shane Van Gisbergen | Ford Falcon FG | 1:10.1883 | 0:00.8653 |
| 14 | Jim Beam Racing | Dean Fiore | Ford Falcon FG | 1:10.1907 | 0:00.8677 |
| 15 | Holden Racing Team | J.Courtney/C.McConville | Holden Commodore VE2 | 1:10.2028 | 0:00.8798 |
| 16 | Jim Beam Racing | Steven Johnson | Ford Falcon FG | 1:10.2526 | 0:00.9296 |
| 17 | TeamVodafone | J.Whincup/P.Dumbrell | Holden Commodore VE2 | 1:10.4671 | 0:01.1441 |
| 18 | Fujitsu Racing GRM | Michael Caruso | Holden Commodore VE2 | 1:10.5264 | 0:01.2034 |
| 19 | Team BOC | J.Bright/A.Jones | Holden Commodore VE2 | 1:10.5491 | 0:01.2261 |
| 20 | Tony D'Alberto Racing | Tony D'Alberto | Ford Falcon FG | 1:10.5927 | 0:01.2697 |
| 21 | Supercheap Auto Racing | Russell Ingall | Holden Commodore VE2 | 1:10.5937 | 0:01.2707 |
| 22 | Lucas Dumbrell M'sport | T.Douglas/S.Price | Holden Commodore VE2 | 1:10.7369 | 0:01.4139 |
| 23 | Jack Daniel's Racing | Rick Kelly | Holden Commodore VE2 | 1:10.8320 | 0:01.5090 |
| 24 | Fair Dinkum Sheds | Karl Reindler | Holden Commodore VE2 | 1:10.8760 | 0:01.5530 |
| 25 | Lockwood Racing | Fabian Coulthard | Holden Commodore VE2 | 1:10.9859 | 0:01.6629 |
| 26 | Wilson Security Racing | David Wall | Holden Commodore VE2 | 1:11.0633 | 0:01.7403 |
| 27 | Pepsi Max Crew | Greg Murphy | Holden Commodore VE2 | 1:11.1664 | 0:01.8434 |
| 28 | Fujitsu Racing GRM | Alexandre Premat | Holden Commodore VE2 | 1:11.4650 | 0:02.1420 |