GALLERY: Images from Sandown V8 test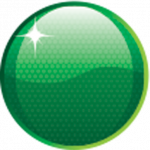 The V8 Supercars has completed its second-annual pre-season test.
Held at Sandown Raceway today, all 28 V8 Supercars ventured onto the 3.1km circuit from 9am, and despite some brief rain showers, teams were able to get almost six hours of genuine testing under their belts.
The day was broken up by an hour-long grid walk where thousands of fans filed onto the circuit's main straight.
It is estimated that over 10,000 people visited the Sandown track to see all of the V8 Supercars on the track – with almost all of them in their new 2012 colour schemes.
See below for Speedcafe.com's comprehensive photo gallery from today's action at Sandown Raceway.
[nggallery id=99]