Evans takes first blood in final TRS round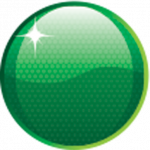 Mitch Evans has started his Grand Prix weekend in strong fashion with a runaway win in the Dan Higgins Trophy race at Manfeild near Palmerston North.
Evans showed the benefit of his year of northern hemisphere racing as he swept to a convincing victory and set himself up nicely for tomorrow's New Zealand Grand Prix.
Evans, the reigning NZ Grand Prix and Toyota Racing Series champion, will start on pole for the all important Grand Prix – the final race in the TRS.
Evans will line-up alongside series leader Nick Cassidy, who will be looking to cement the title.
Evans got a perfect start from pole and led for the entire race, stretching his advantage out to almost six seconds by race end.  He also posted fastest lap of the race, a 1m03.847 with an average speed of 170.846 km/h.
Series leader Cassidy, alongside Evans for the start, found himself battling Hannes van Asseldonk as the field surged into the first corner. When van Asseldonk took the outside line in the corner and went through side by side with Cassidy, he got the nose of his car ahead going into the short infield straight. Cassidy found himself off-line for the right hand corner at the esses and forced to give racing room to the Dutch driver.
Nick Cassidy fought back mid-race, reduced the gap but was happy in the closing laps to maintain third – his eye firmly on the championship title.
Cassidy says if he is able to lock away the championship in the first Sunday race, he is looking forward to making a strong push for the Grand Prix title.