David Reynolds tops times at halfway mark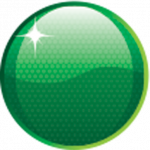 New Ford Performance Racing recruit David Reynolds has put The Bottle-O Racing Falcon on top of the time sheets at the halfway mark of today's official pre-season test at Sandown.
Reynolds lapped the Melbourne circuit in 1:09.96s just moments before running was paused at 12:30pm for an on-track fan session.
FPR stable-mate Mark Winterbottom was second fastest, albeit 0.5s slower than Reynolds.
James Courtney (Toll Holden Racing Team), Todd Kelly (Jack Daniel's Racing) and Dean Fiore (Jim Beam Racing) rounded out the top five.
Track conditions continued to improve throughout the morning after early showers greeted the drivers.
Shane van Gisbergen spent more than an hour on top of the time sheets after setting a 1:12.47s lap in the opening minutes before heavier rain began falling.
Several endurance co-drivers are present at the circuit, with Dean Canto (The Bottle-O Racing), Cameron McConville (Toll Holden Racing Team) and Scott McLaughlin (Tekno Autosport) among those to have turned laps.
The afternoon's session will run through until 5:00pm.
See below for the time sheet as of 12:30pm
| | | | | | |
| --- | --- | --- | --- | --- | --- |
| 1 | The Bottle-O Racing Team |  D.Reynolds/D.Canto | Ford Falcon FG | 1:09.9553 | |
| 2 | Orrcon Steel FPR Falcon |  Mark Winterbottom | Ford Falcon FG | 1:10.4554 | 0:00.5001 |
| 3 | Holden Racing Team |  J.Courtney/C.McConville | Holden Commodore VE2 | 1:10.5902 | 0:00.6349 |
| 4 | Jack Daniel's Racing |  Todd Kelly | Holden Commodore VE2 | 1:10.7156 | 0:00.7603 |
| 5 | Jim Beam Racing |  Dean Fiore | Ford Falcon FG | 1:10.7229 | 0:00.7676 |
| 6 | Tradingpost FPR Falcon |  Will Davison | Ford Falcon FG | 1:10.7495 | 0:00.7942 |
| 7 | TeamVodafone |  Jamie Whincup | Holden Commodore VE2 | 1:10.9438 | 0:00.9885 |
| 8 | SP Tools Racing |  Shane Van Gisbergen | Ford Falcon FG | 1:10.9754 | 0:01.0201 |
| 9 | Lucky 7 Racing |  Tim Slade | Ford Falcon FG | 1:10.9998 | 0:01.0445 |
| 10 | Jack Daniel's Racing |  Rick Kelly | Holden Commodore VE2 | 1:11.0179 | 0:01.0626 |
| 11 | Irwin Racing |  Lee Holdsworth | Ford Falcon FG | 1:11.0247 | 0:01.0694 |
| 12 | Holden Racing Team |  Garth Tander | Holden Commodore VE2 | 1:11.0254 | 0:01.0701 |
| 13 | Tekno Autosports |  J.Webb/S.McLaughlin | Holden Commodore VE2 | 1:11.1132 | 0:01.1579 |
| 14 | Lockwood Racing |  Fabian Coulthard | Holden Commodore VE2 | 1:11.2256 | 0:01.2703 |
| 15 | Lucas Dumbrell Motorsport |  Taz Douglas | Holden Commodore VE2 | 1:11.2705 | 0:01.3152 |
| 16 | Supercheap Auto Racing |  Russell Ingall | Holden Commodore VE2 | 1:11.3381 | 0:01.3828 |
| 17 | Team Norton DJR |  James Moffat | Ford Falcon FG | 1:11.3410 | 0:01.3857 |
| 18 | Jim Beam Racing |  Steven Johnson | Ford Falcon FG | 1:11.3784 | 0:01.4231 |
| 19 | V.I.P. Petfoods |  Steve Owen | Ford Falcon FG | 1:11.4287 | 0:01.4734 |
| 20 | TeamVodafone |  Craig Lowndes | Holden Commodore VE2 | 1:11.4603 | 0:01.5050 |
| 21 | Fujitsu Racing GRM |  Michael Caruso | Holden Commodore VE2 | 1:11.5098 | 0:01.5545 |
| 22 | Pepsi Max Crew |  Greg Murphy | Holden Commodore VE2 | 1:11.5615 | 0:01.6062 |
| 23 | Team BOC |  Jason Bright | Holden Commodore VE2 | 1:11.6194 | 0:01.6641 |
| 24 | Fujitsu Racing GRM |  Alexandre Premat | Holden Commodore VE2 | 1:11.7600 | 0:01.8047 |
| 25 | Wilson Security Racing |  David Wall | Holden Commodore VE2 | 1:11.9024 | 0:01.9471 |
| 26 | Tekno Autosports |  Michael Patrizi | Holden Commodore VE2 | 1:11.9056 | 0:01.9503 |
| 27 | Tony D'Alberto Racing |  Tony D'Alberto | Ford Falcon FG | 1:12.0561 | 0:02.1008 |
| 28 | Fair Dinkum Sheds Racing |  Karl Reindler | Holden Commodore VE2 | 1:12.1241 | 0:02.1688 |