Vern Schuppan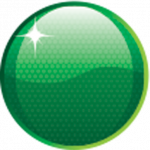 Vern Schuppan sounds like a name that would call Amsterdam home, but he is a home grown Australian racing great that was born, bred and still resides in South Australia.
Schuppan is one of our great motor sport success stories, he started in karts and Formula Ford, progressing to Formula Atlantic before making a name in Formula One, Sportscars – where he won the Le Mans 24-Hour race and enjoyed several further podium results – and made the podium at the Indianapolis 500 driving his own car.
He started his racing career focussing on open-wheelers, but has also raced touring cars, notably with Allan Moffat and Dick Johnson at Bathurst.
Born in Whyalla, South Australia, Schuppan grew up around cars. His father had his own car dealership and garage and he started driving from an early age. One of his earliest memories is of sitting on his dad's lap steering the family car.
Schuppan started racing karts in his late teens. He had wanted to start racing earlier but his dad was not overly keen.
"I started karting when I was 17 or 18 and always thought I'd build a car and go racing," Vern Schuppan explained to Speedcafe.com
"I started work when I was 14; I started getting some parts together for a Formula Junior, a Volkswagen transmission, stuff like that.
"When I was in school in Adelaide, I'd ride down to Garry Coopers after school and watch the work going on at Elfin.
"Dad put a stop to it, he wouldn't let me go push bike racing either, so he foolishly encouraged me to go go-kart racing, thinking that would get it out of my system.
"But I did very well, I was a South Australian champion – I won a couple of titles – and also won Victorian titles."
In 1965, Schuppan undertook a working holiday, travelling around the world. He went to Goodwood, did some overseas racing then returned to Australia to get married and decided to give racing a proper go for a year or two.
His focus was on open-wheelers and a tilt at Formula One, so he did some Formula Ford racing which progressed to Formula Atlantic. After winning that championship convincingly in 1971, he was offered a test with BRM – then a Formula One team.
"In 1971 I did the Formula Atlantic series, I won the first race and led the series all the way, then BRM took some interest," said Schuppan.
"BRM had been watching me and said that if I won the championship they'd give me a test and that's what happened.
"I did two races in 1972, then they signed me to a full year in 1973, which didn't eventuate because Niki Lauda came along with a big cheque book and I became the reserve driver for the year."
Between 1972 and 1977 Schuppan had nine starts with BRM, Ensign, Graham Hill and John Surtees.
"I had a goal of being in F1 but I needed to be in a good car," said Schuppan.
"I decided that if I wasn't in a good car I'd concentrate on other forms of racing and that's basically what I did.
"I got into a good car straight away, I was fifth in my very first F1 race, fourth in my second and I qualified on the front row at Brands Hatch alongside Lauda in my third (in the then pre-season GPs).
"As reserve driver to Lauda I couldn't drive for anyone else, so I ended up sitting out that whole 1973 season.
"Being on the side lines meant I was forgotten. There were no decent seats available in 1974 and the Ensign was not a good car at all.
"By the time I got to the Nurburgring I decided that I didn't need to be in Formula One that bad to be driving this car.
"I essentially moved and concentrated on F5000, Sportscars and driving in the Far East."
Even while he was racing Formula One, Schuppan had started racing Sportscars.
He started racing at Le Mans in 1973 with Mirage. He maintained his drive with Mirage until they pulled out of Sportscar racing in the late 1970s. He got a third place in 1975 before moving to Porsche in 1981. The first race with Porsche saw him finish just outside of the top 10 before finishing second in 1982.
In 1983 Schuppan created history when he became the first Australian to win the Le Mans 24-Hour race.
"It was a very good car; I'd driven it the year before and came second," said Schuppan.
"The new car was crashed in testing and my car was the back-up car.
"I was pleased to drive the car, it had a good history, we knew it and knew we could do it.
"We led 19 or 20 hours with it. I think (Porsche) would have liked (Jacky) Ickx to have won because it would have been his sixth win, but they gave no team orders, they didn't think it would be fair.
"Ickx was happy with that, he didn't want to win it that way anyway."
The next year Schuppan again drove for Porsche, something he did through to 1989, but he teamed up with Alan Jones, where they finished sixth.
"Driving with AJ was a thrill, it was good fun, he was a larrikin," said Schuppan.
"We had a good time but Jones never liked Sportscars much, he didn't like 24 hour racing.
"When I had my team I approached Alan and was going to ask him to drive with me.
"I said, 'I know you don't like Le Man or 24 hour races' … but before I could get any further he said "Don't like them, I hate them!", and that was that."
Apart from being a noted F1 and Sportscar driver, Schuppan tackled the famed Indianapolis 500, coming an impressive third in 1981 driving a self-prepared car.
"That was my own car," said Schuppan.
"The year before, in the second week of qualifying, I had a back-up car. I had three attempts to qualify, four laps, but I blew the engine up and had to go to the back of the field in the qualifying line. Then it started raining, and that was it.
"I was upset about that and decided if I came back to Indy I'd do it in my own car, and that's what happened.
"I had a McLaren sitting in Detroit and a Cosworth engine.
"The hardest thing was getting it to the race, but it was a good car with a good engine. I thought I had a chance at a top six.
"Coming third, it was not just about the racing, it was my own car and I was on a small budget compared to Penske, which had 10 times the budget.
"I had weekend warriors working for me; the sense of achievement was massive – for all of us.
"We had the best pit stops of every one there, not bad for a dad's army crew."
Not surprisingly Schuppan's career highlights include winning Le Mans, coming third in his own car at the Indy 500 and getting to F1.
"It makes a big impression when you lead Le Mans for 19, 20 hours," said Schuppan.
"That year the car seized up just after the finish line, but it could have happened 10 minutes earlier. We were thinking that we might not finish or get the classification.
"To win is a massive thing, to have that win in the record book, I can't say whether that was the career highlight, most would say yes because that's what they remember.
"To finish third at Indy with an old car, my own team and no budget was special.
"Then if you go back to Formula Atlantic, winning that series and getting a Formula One test, that first race was pretty amazing.
"They are hard to separate, they were the bench marks and I look back at them and say they were pretty special."
One of the biggest honours that Schuppan had was driving the first lap of the Adelaide Grand Prix circuit. It was staged months before the event when then Premier John Bannon approached him.
Schuppan is often overlooked when the stories are told about how Adelaide, a city then unrecognised by the rest of the world, secured the GP. It was thanks to his relationship with Bernie Ecclestone and his behind closed doors influence that helped get the race to Australia.
"John Mitchell was trying to negotiate with Bernie and he asked if I knew him," said Schuppan.
"They were offering to fly him in and roll out the red carpet but Bernie was not answering their calls.
"I told them that this approach wouldn't impress him, he had half a dozen cities around the world wanting what they wanted. They needed to go to him.
"I was asked to call Bernie, and I did. Bernie said, 'You don't get it, no one is interested in going to Australia, no one's heard of Adelaide'.
"I told him that he had a street circuit, support from the city council and the state government and budget, and that he should be looking at this seriously.
"At the end of the conversation he agreed he'd look at it, and it and it went from there. The rest is history."
Schuppan didn't race much in Australia after his international career kicked off, but he did eventually get the opportunity to race at Bathurst in a Touring car. He raced with Allan Moffat, Dick Johnson, as well as the Holden Dealer Team.
"I hadn't thought about touring cars but because I was driving lots of different cars I was keen," said Schuppan.
"I absolutely loved driving that first year with Moffat, the car was great, we led the race until the water pump broke. Fortunately he was driving.
"Then I went with Dick Johnson; there was such a difference between the two cars, they drove so different. I think Moffat was able to tweak the car a little better, it handled so differently."
Long retired from the track, and still living in South Australia, Schuppan now spends his time with family and still enjoys his cars.
"I still play with some classic cars," said Schuppan.
"I get invited to the Goodwood Revival and this year I'll go to the Festival of Speed, Goodwood and classic Le Mans.
"I do a few races like this, its social racing but we all still racing.
"I have family in England, including grandkids so I travel there for a few months each year, and we have some real estate development going. It all keeps me pretty busy actually."
Check out the video highlights of the 1983 Le Mans 24 Hour