Target set for Nissan engine program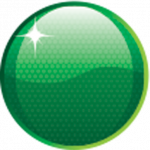 Nissan hopes to confirm the details behind its V8 Supercars engine program within the next four weeks.
The Japanese car maker announced yesterday that it will join the V8 Supercars Championship from 2013 under its new Car of the Future regulations, with four cars to be run by the Melbourne-based Kelly Racing operation.
CLICK HERE for Speedcafe.com's breaking news story on the new deal between Nissan and Kelly Racing
Nissan has stated that it will use an engine from its global road car family, but according to its executive general manager for sales and fleet, Ian Moreillon, it is yet to decide on the exact make-up of the program.
"We hope that we can announce the engine around the time of the Clipsal 500," Moreillon told Speedcafe.com.
"It'll be an engine based on what we do have from our road car family, absolutely. We've got some large capacity V8 engines in the USA, we also have a 4.5 litre V8 that we can utilise as well, so there are some options that we are working through.
"Those final decisions have not yet been made as part of the recent discussions with (Nissan performance arm) Nismo and so on, but we will very soon confirm the engine, and then Kellys can start working on it."
V8 Supercars Car of the Future project leader Mark Skaife says that the category is not concerned by the prospect of needing to balance the performance of a higher technology Nissan engine against the current Ford and Chevrolet units.
As previously reported, the introduction of the COTF coincides with revised engine rules that will see engine performance parameters – rather than just dimensions, materials and weights – regulated for the first time.
"We will scientifically and very diligently ensure that Nissan comes into the sport and are competitive but do not dominate," Skaife told Speedcafe.com.
"There is no way we'd every allow a car company to come in and do that. We've looked at world's best practice technology to be able to do the equalisation.
"We'll make sure that the Nissan engine is up to speed versus the others, but that it doesn't in any way out-perform the incumbents."
Prior to yesterday's launch, Kelly Racing co-owner, driver and director of racing Todd Kelly spent several days in Japan with fellow team engineers visiting the base of Nismo, which is expected to be heavily involved in the engine program.
"Nismo was huge – I was a kid in a candy store going around there," said Kelly of the visit. "I was just drooling and they had to keep dragging me away from things!
"The trip was about introducing ourselves to them and going through our manufacturing capabilities so they can learn about us, and then going through all the rules that will be specific to Car of the Future.
"It was also about going through what they do there, and identifying similarities and areas where we can work together. All that initial introducing stuff we've now done and now that we're back here getting stuck into the design phase of the car, there'll be constant dialogue back and forward."
CLICK HERE for more on the Nissan Car of the Future chassis program
CLICK HERE for Speedcafe.com's previous story on COTF engines