Speedway-style V8 Grand Prix format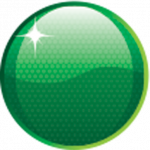 A qualifying race, where cars at the tail of the field are ordered to file into pitlane while the race is still going, is the latest format V8 Supercars will race under at the Australian Grand Prix non-championship races.
A 30 minute qualifying race on Friday will see the last running cars in the race gradually dropped out of the race, returning to pit lane.
The scenario will leaving a select group of cars to fight it out to the finish. The result of this race will determine the grid for the first 'real' race of the meeting later that afternoon.
This format is used to good effect in various speedway disciplines.
There will also be a longer 45-minute race on Saturday afternoonn, with the combined points from the previous races determining the grid allocation for the final 35-minute race on Sunday.
Both hard and soft tyres will be used for the Albert Park races – all with compulsory stops.
V8 Supercars has also confirmed other minor tweaks to the race formats for the V8 Supercars Championship this year.
Look for Saturday races at Symmons Plains, Phillip Island, Winton and Queensland Raceway to be run over 140km, rather than 120km.
Queensland Raceway's Saturday race will revert back to a more traditional format, ditching the pair of 70km sprints it trailed last year.
The shuffle means that this year's V8 Supercars Championship will be held over 29 races.
These four events at Symmons Plains, Phillip Island, Winton and Queensland Raceway will also see the practice format change. One Friday, a single 30 minute practice session will be run before two, 20 minute sessions that will be separated by just 10 minutes. The fourth practice session will be held on Saturday morning.