Nissan backing unlikely to effect Jack Daniel's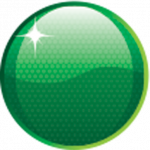 Kelly Racing's transformation into the factory Nissan Motorsport team is unlikely to have an effect on its major sponsorship deal with Jack Daniel's.
The Japanese company previously pulled out of a V8 Supercars' Safety Car program in 2009 after the category signed a deal to place XXXX beer branding on its cars.
While Nissan was clearly uncomfortable with the association at the time, it says that it is impressed by the Jack Daniel's 'drink responsibly' marketing program, and would be willing to work with the company.
"It sits ok with us," Ian Moreillon, Nissan Australia's general manager, fleet and sales told Speedcafe.com.
"Some people might refer back to the fact of alcohol and motor racing … but Jack Daniel's is a very responsible company. They display a very responsible message across their advertising, including on the cars, about drinking responsibly. That fits well.
"Jack Daniel's is not an organisation that places the message out there about drinking in a poor manner. it is very responsible, very deliberate, and that is OK with us."
For more with Nissan Australia's Ian Moreillon, see Speedcafe.com's video below.