Lee Holdsworth reveals revised IRWIN livery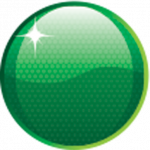 IRWIN Racing's Ford Falcon FG has undergone a slight revision to the livery it launched late last year.
As part of a design competition, the IRWIN Ford was penned by Bathurst resident Sam Dwyer, an apprentice sign writer. His original design was displayed for the first time at the Sydney Telstra 500 where it was stickered in front of a live audience.
While Dwyer's original concepts have been maintained, Stone Brothers Racing has released a tweaked version of the car, revealing new-for-2012 partners, plus a bolder IRWIN logo.
New IRWIN Racing driver Lee Holdsworth is impressed with the final product.
"I'm really impressed with it, it's really neat, IRWIN stands out great," said Holdsworth.
"Last year's car looked good, but this is even better. I think it will look great up the front of the grid"
While he may be slightly biased, he believes that the IRWIN Ford looks better than any of the 2012 team liveries launched so far.
"I think the IRWIN car will stand out better than any other car on the grid," said Holdsworth.
"You can spot it a mile away, the IRWIN logo just jumps out at you, which is what any sponsor wants.
"You will be able to clearly read it at 280 kilometres an hour as much as you will be able to see it from 500 metres away.
"The colours are unique, you can see the car, it's different from anything else and it's nice on the eye. I am very proud to be driving this car."
Holdsworth's new SBR team-mate Shane van Gisbergen took the covers off his SP Tools Racing entry last night. CLICK HERE for Speedcafe.com's news story.