Ingall vows to get back to driving basics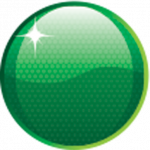 Russell Ingall says that he wants to get back to the basics this year, focussing on his driving, rather than outside politics and pressures.
After splitting with Paul Morris Motorsport at the end of 2011, 'The Enforcer' has switched to Walkinshaw Racing and is vowing to concentrate all of his energies on his craft behind the wheel of a race car.
Ingall says that being involved with the factory-supported Walkinshaw Racing is the right way for him to achieve that in 2012.
"You need to be in a factory backed team these days and you need to be in a team that knows how to win championships," Ingall told Speedcafe.com at the reveal of his new 2012 car.
"It's very important, because there's quite a bit of a difference. You have to have the mentally of "I can win a championship" and that has to filter down throughout the whole team.
"That sort of stuff sparks me up, knowing I have the support behind me and now all I have to do is give the right feedback and drive the car – and that's all I want to do, I don't want any mayhem around me, I just want to concentrate on driving the car. And when I'm in that space, I'm as good as anyone."
Ingall and the new-look Supercheap Auto Commodore VE will be seen at Sandown this weekend for the pre-season test.
CLICK HERE for Speedcafe.com's previous story on the launch of Ingall's 2012 livery, including a photo gallery
See below for video of Ingall at the unveil of his Supercheap Auto Racing Commdore