Energy boost for Chris Hays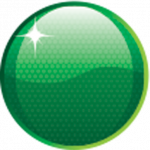 One of the leading Pro Gearbox (KZ2) Championship contenders in the Castrol EDGE Stars of Karting Series has made a shock change of chassis within two weeks of the opening round of 2012.
The newly formed Energy Corse Australia outfit has announced that Vodafone-backed driver Chris Hays will be joining the team for the 2012 season.
Given that Hays has competed aboard a Tony Kart for the past eight years of his ten year career, the change of chassis is one that hasn't come lightly for the Queensland teenager.
"It was probably the toughest decision that I've had to make in my karting career. Greg Smith and the team at Tony Kart Australia are very much like family to me, we've done – and won – a lot together over the past eight years," said Hays.
"Unfortunately though, since moving into the Gearbox ranks I've never been able to get a real handle on the set-up of the Tony Kart at that level and entering my third crack at the championship I needed to make a change.
"The Energy Karts seem to be working well overseas in the KZ championships and with Adam Graham (the new Australian importer) having a close relationship with the factory in Italy I'm very confident of a good year."
Newly appointed importer of Energy Racing Karts Adam Graham, who raced for the factory Energy team in Europe during 1999, is excited about Hays lining up as a part of his outfit throughout the year.
"I've been working on the Energy Corse Australia project for almost 12 months now and it feels great to have such a young talented driver like Chris come on board with the product," said Graham.
"Already I've had a lot of interest already from drivers and teams, a number of whom are high profile drivers, which is very pleasing considering the first shipment of karts only landed in Australia this week.
"It has been a bit of a rush to get a handful of karts out ahead of the major events, which start with the CIK Stars of Karting Series later this month and it looks likely that we'll have three or four karts on the grid come round two of the series and hopefully we can build on it from there into other categories."
While his chassis has changed from Tony Kart to Energy, Hays will again have the support of Telecommunications giant Vodafone for his 2012 campaign. It will be the sixth year that Hays has enjoyed the support of the worldwide company.
Hays hopes to have his first test behind the wheel of his Energy kart this weekend at home track in Ipswich.