WIN: 'Lure of the 'Ring' Tickets in Brisbane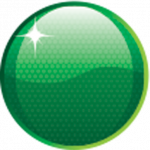 All you have to do to enter is enter your details by clicking the link below and be available to get to Palace Centro Cinemas, James St, Fortitude Valley (Brisbane) on Sunday February 19 at 6:30pm.
Tickets for the film (including drinks and canapes) are being sold for $39 by calling 0410 551 898 (group discounts are available). Tickets are by pre-purchase only.
The film – produced by Stuart Greaves – documents the Australians racing at the Nurburgring 24 Hour race and allows viewers to see why this annual event is so huge.


CLICK HERE TO ENTER FOR LURE OF THE RING TICKETS
Aside from the race itself, Lure of the Ring takes viewers into the mountains with some of the most ardent of the estimated 500,000 spectators that flock to the Nurburgring each year.
Their parties, campgrounds and nocturnal activities have to be seen to be believed!
Event promoter (and star of the film!) Rob Thomson – who will line up at the Bathurst 12 Hour with ex-F1 racer, Christian Klien – says the film leaves you in no doubt as to what the 'Ring is about.
"It's a special place and a special atmosphere – particularly for the 24 Hour race," said Thomson. "It's very hard to describe to someone what it's like racing around this place for 24 Hours. There's that, but also the crowd – their fervour for the race is unbelievable and some of their antics make Bathurst in the good old days seem tame.
"In 'The Lure of the Ring' Stuart's really encapsulated what it's all about. He's covered so many different aspects and especially the Australians that race there. There's a real bond among us all and the support from the crowd is quite humbling really.
"I'd urge anyone to get a ticket and come along to see it on February 19."
A trailer for The Lure of the Ring can be seen by clicking below:
CLICK HERE TO ENTER FOR LURE OF THE RING TICKETS
Speedcafe.com is giving two Brisbane readers the chance to check out an exclusive screening of new Australian film about the Nurburgring – 'Lure of the 'Ring' in Queensland on Sunday February 19.