Webber and Ricciardo quick in Day 2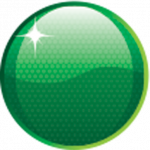 Michael Schumacher has ended the second day of the 2012 Jerez Winter F1 test quickest, however it was Australia's Red Bull Racing driver, Mark Webber who was the quickest of the new 2012 specification machines – with fellow Australian, Daniel Ricciardo right behind in third.
Schumacher – in the Mercedes AMG Petronas F1 W02 (2011) car – set a best time of 1:18.561 in his 132 laps. Mercedes AMG F1 will not release it's new car for at least another two weeks. The German squad is using this test to evaluate the 2012 specification Pirelli tyres in comparison to last years.
"We made the most of a reliable car today to do lots of laps and learn a lot about the new Pirelli tyres, and how they perform on longer and shorter runs, and with different set-up configurations," Schumacher said. "It was a good and productive test, full of lots of useful information for the season ahead, and I am now looking forward to driving our 2012 car for the first time at the next test."
Most of the times came in the morning, with the afternoon's running focused on longer race-style runs. Webber's 1:19.184 in the RB8 was half a second quicker than Kimi Raikkonen's best on day one. Raikkonen again impressed – ending the day fifth despite a couple of excursions into the gravel (one triggering a red flag and forcing the Lotus team to change the skid plank on the black and gold machine).
"It was pretty good today. I think we're making good progress although, as I keep saying, it's still very early days in the concept of the car and we have a lot to get through before we race it," Webber observed. "But it's the same for all the teams. We did well on the mileage today, I guess we could have done a bit more, but it was positive overall and the conditions were good to test in."
Jules Bianchi in his first test for Force India finished the day in an impressive fourth placing – with team-mate Paul diResta (6th), Ferrari's Felipe Massa, McLaren's Jenson Button, Sauber's Sergio Perez, WilliamsF1's Pastor Maldonado, Heikki Kovalainen (Caterham) and Pedro de laRosa (HRT) rounded out the runners.
Significantly, Kovalainen's day's testing was the first time that the Caterham (nee Lotus) team had used the KERS system.
Testing will continue tonight Australian time with Sebastien Vettel taking the reins from Webber at Red Bull.