V8s: Nissan deal marks new era for category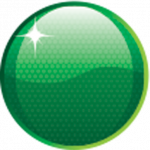 V8 Supercars chairman Tony Cochrane and Car of the Future project leader Mark Skaife have hailed today's announcement that Nissan will enter the championship in 2013 as the start of a new chapter in the sport's history.
Nissan has struck a deal with Kelly Racing that will see the Melbourne based team run four Nissan Motorsport branded entries in the 2013 championship.
CLICK HERE for Speedcafe.com's breaking news story
The announcement marks a return to Australian touring car racing for Nissan, having won three Australian Touring Car Championships and two Bathurst 1000s during the last three years of the Group A regulations between 1990 and 1992.
The Japanese company's return has been made possible for the new for 2013 Car of the Future regulations, specifically designed to lure in manufacturers to take on Ford and Holden.
"We welcome Nissan with more than open arms," said Cochrane.
"This announcement confirms all we have known about V8 Supercars for a long, long time – that we are truly an international player, an extraordinarily popular sport amongst fans globally and in great demand by big business and corporate players.
"I applaud Kelly Racing for this pioneering move to embrace Nissan and take one of the world's biggest brands on their journey within the V8 Supercar Championship. Todd and Rick are truly remarkable businessmen, visionaries and drivers."
Skaife, who took one ATCC and two Bathurst 1000s with Nissan as a driver, echoed Cochrane's comments.
"This opens up a whole new chapter for V8 Supercars," said Skaife.
"The sport and the brand have been so successful over such a long period of time with today's news reinforcing the direction of the business, coupled with imminent international expansion to multiple destinations globally.
"Nissan has clearly acknowledged V8 Supercars as a major component of their future plans within the Australian car market and motorsport internationally. V8 Supercars will deliver on their expectations.
"There is no doubting the entry of more manufacturers now that Nissan has taken the first step to recognise what the relationship will do for their brand."