V8s continue pursuit for more manufacturers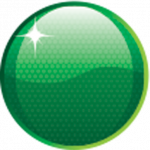 V8 Supercars expects more manufacturers to join the Championship in 2013.
After Nissan confirmed its involvement with V8 Supercars and Kelly Racing today, V8 chiefs have stated that more makers are expressing interest in Australia's top-line touring car category from 2013.
V8 Supercars chief commissioner Mark Skaife says that "two or three" others are flirting with the prospect of joining Ford, Holden and Nissan.
"Since the launch of the (Car of the Future) prototypes in December in Sydney, there's been a lot of chat. It's basically pressed the hot button on manufacturer chat," Skaife told Speedcafe.com.
"Nissan was clearly a big one to get across the line, and there are two or three others that we're having extensive dialogue with at this point."
V8 Supercars chairman Tony Cochrane also expects at least one more manufacturer to join in 2013, but he emphasised the importance of not getting carried away after today's landmark announcement.
He believes that it would be hard for the sport to sustain more than five makers.
"I wouldn't say opening the flood gates – we want to be sensible about this," Cochrane said.
"From my observations of touring car championships around the world, one of my criticisms of some of them is that they've turned themselves into a used car showroom that has nine, 10 or 12 different manufacturers and all of the problems that come with that because you can't manage the expectations. Expectations from any manufacturer is to win. So I would think that probably, we would be very reluctant to go above five manufacturers. It would have to be an incredibly compelling case to have more than five manufacturers.
"I've been on the record now for a long period of time saying that at the start of the 2013 season they'll be four manufacturers there. Nothing has happened to change my view of that. If we end up with four we'll be very very happy, and very comfortable that we'll be able to manage everybody's expectations."
For more with Mark Skaife, see below for Speedcafe.com's exclusive video at today's announcement.