Supercar manufacturer power balance change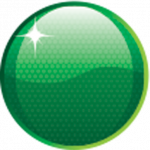 With Nissan committing to Kelly Racing from 2013, Holden's clear dominance of numbers in the V8 Supercars Championship over Ford will become closer.
With the four-car Kelly Racing operation taken into account, and on the current make-up of teams and cars, Holden will have 13 cars on the grid and Ford 11 next year. In 2011, Holden held a 17-11 advantage over Ford.
Ford has welcomed Nissan's involvement in the Car of the Future field.
"Nissan's decision to join V8s from next year shows that the Car of the Future plan has merit and is an important step forward for the category," said Graham Barrie, group manager, motorsport sponsorship and events.
"We look forward to seeing how V8 Supercar fans react now and once they're on the grid."
On the red side, GM Holden Chairman and Managing Director Mike Devereux said that he supported the increased competition.
"The introduction of another manufacturer does not waiver our commitment; in fact we are excited about the challenge and it will add yet another chapter to our proud motorsport history," said Devereux.
"Holden is Australia's car company and V8 Supercars will remain the quintessential Aussie motor racing series. We have the very best teams and the finest drivers, so we say – 'Bring it on!'
The outward support from the incumbent manufactures has drawn smiles at V8 Supercars.
"One of the things that we've discussed is the re-energising of the incumbents," said Car of the Future spokesperson Mark Skaife.
"There's no doubt that when a brand like Nissan comes along, they will do more activation, more leveraging to support their involvement in the sport, and if Ford and Holden sit on their hands with it, they'll be beaten, and they won't let that happen."
When questioned if Kelly Racing would be in the position to build more than its own four-car operation for Nissan, Todd Kelly said that in the first instance that is not the plan.
"We will need six cars for ourselves that we will have to build this year and I'm sure we could not do much more than that," said Kelly Racing owner/driver Todd Kelly.