HISTORY: Nissan in Australian motorsport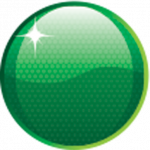 Nissan's entry into the 2013 V8 Supercars Championship will add to a long history of involvement by the Japanese company in Australian motorsport.
CLICK HERE for Speedcafe.com's breaking story from the announcement
The original Datsun 1600SSS was launched in 1967 and became a favourite thanks to its rallying. Throughout the 1970s names such as Ross Dunkerton and George Fury made their mark with Datsun under the guidance of the late Howard Marsden.
With the re-branding of the company in Australia from Datsun to Nissan, Marsden then orchestrated a move into the Australian Touring Car Championship with the turbo Bluebird. Fury and Fred Gibson took the wheel and although championship and Bathurst wins in Group C touring cars eluded Nissan, race wins and the famed 1984 pole position at Mount Panorama in the final year of the formula was a precursor for things to come.
The Gibson Motorsport led Nissan squad would cut a sway across Australia from 1986 with Fury and a young Glenn Seton leading the charge. Championship success followed with Jim Richards in 1990 and '91 in the HR31 Skyline and GT-R, before Mark Skaife won the first of his five titles in 1992. Nissan took victory at Bathurst in both 1991 and 1992, with the latter win coming in the now infamous rain-shortened event.
The GT-R's dominance of Group A played its part in the establishment of new rules for 1993 that saw a switch from international Group A to a locally derived formula, based around the current concept of 5.0 litre Holden Commodore and Ford Falcon V8s. This decision left Nissan out in the cold, and saw Gibson Motorsport switch to Holden.
After the end of its touring car program, Nissan scaled back its Australian motorsport involvement to an off-road racing program with the likes of Les Siviour steering a 4WD Patrol.
The news of the company's return after 20 years to Australia's elite motor sports series has been welcomed by Nissan's most successful driver Jim Richards. Although acknowledging that the Car of the Future rules are a far cry from the Group A days, he is pleased to hear about Nissan's re-entry at the top level in Australian motor sport.
"I think it's fantastic," Jim Richards told Speedcafe.com.
"Clearly the branding opportunities and publicity around it will be outstanding and the more we get in the better."