Crennan: Factory status vital for Kelly Racing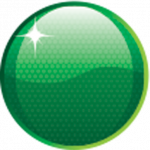 Kelly Racing chairman John Crennan says that gaining the full support of a car manufacturer was his 'only goal' upon joining the Melbourne based team 18 months ago.
The former Holden Special Vehicles managing director was on hand today at Crown Casino in Melbourne, where it was announced that the four-car Kelly Racing operation will be known as Nissan Motorsport from 2013.
"I'm a bit of an analyst behind the scenes looking at championships points – who's winning and who's not," Crennan told Speedcafe.com.
"We were the next team down from the guys that have factory support.
"From that I did a pretty strong competitive analysis of the number of engineers they had etc, and the gap was one that perhaps only a manufacturer could assist us with.
"So from that it was an easy business decision to say this is what we have to go after."
CLICK HERE for more comments from Crennan on Kelly's Nissan deal, the ability of other teams to attract manufacturers, and the potential for a Kelly/Nissan road car partnership.