Another dramatic American WSS win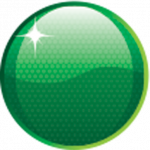 The Western Australian swing on World Series Sprintcars has been kind to the Americans this summer – and that continued with Shane Stewart taking a dramatic win at Manjimup Speedway, second in a surprise was Perth driver, Jamie Maiolo with Victorian, David Murcott finishing in third.
The Oklahoma driver took the win in an action-packed A-Main – which saw a litany of rollovers, drivers running out of fuel and various other bizarre occurrences, which resulted in just eight cars crossing the finish line.
Stewart had spent much of the race in second behind pole-sitter – Monster Energy's Steven Lines. Lines hooked the cushion on the incredibly fast and tacky racetrack, which sent him sailing for the fence, allowing Stewart through. Lines charge was further halted when his engine developed issues and he lost speed.
Lines' slowing triggered a multi-car pile-up – American, Kaley Gharst was bottled behind the Monster Energy machine, Robbie Farr clipped Lines – which forced the Orrcon Steel Eastcoast Pipelines car to cut down a tyre and put him out of the race. Gharst went on to run out of fuel.
Finishing second, third and fourth were West Aussie Jamie Maiolo, David Murcott and Trevor Green.
James McFadden finished fifth – but had motor issues all night – whilst his rivals had a poor night at the office – Brooke Tatnell not getting out of the B-Main and Jason Johnson enduring a hard flip in the feature. In one of the more bizarre incidents of the night, McFadden ran out of fuel on the final circulation – his demise ironically saw Max Dumesny roll over after the chequers.