Tim Slade gives new car, new look shakedown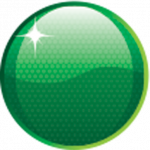 Tim Slade has given his brand-new Lucky 7 Racing Ford Falcon FG the thumbs up after a shakedown test at Queensland Raceway.
The Stone Brothers Racing driver got 20 laps behind the wheel of his new car – one of just two brand-new cars for the 2012 season (Jonathon Webb shook his Commodore VE down at QR yesterday).
Slade used the shakedown to reveal his 2012 look, featuring more white on his Lucky 7-backed entry.
"The first laps in the new car were pretty cool, it's a shame that we only get 20 laps," said Tim Slade.
"I'd love to spend all day out there, but we have plenty of time for that at Sandown later in the week.
"The shakedown was an opportunity to iron out any bugs that may loom in the car.
"The test days are very limited, you don't want to waste half a day trying to iron out problems rather than tuning the car for the first race."
For Slade, driving the newest Ford Falcon FG in the series (and the last of its kind before the 2013 season sees the introduction of the Car of the Future) is exciting. He hopes it will be the best car he's ever driven.
"It's extremely cool to have a new car," said Slade.
"There are no real butterflies, but I've been excited all week to jump back in after such a long break over the Christmas period.
"There're a few little bits and pieces that suit me better inside the cockpit so hopefully this puts me in good stead for this year.
Lucky 7 Racing Team Principal Ross Stone says that Slade needs to use the new car, and the new season, to take the next step in his career.
"Definitely we need to take the next step, and Tim needs to do the same as a driver, which I believe he can," said Stone.
"We are strong as a team, the engineering team is great and as long as we are all doing the simple things OK we'll be on the money in 2012."
Lucky 7 Racing will test at Sandown Raceway this Saturday ahead of the first event of the season, the Clipsal 500 on the streets of Adelaide, March 1-4.
See below for video of Slade's test at Queensland Raceway.