Reindler completes Kelly Racing's line-up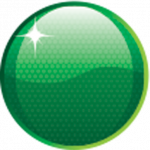 Karl Reindler will complete Kelly Racing's driver line-up for the 2012 V8 Supercars Championship, signing with the Melbourne-based team to drive under the Fair Dinkum Sheds Racing banner.
Reindler's entry will be backed by Fair Dinkum Sheds, the third consecutive year that the West Australian young gun will be backed by the supplier of garages and sheds.
Reindler replaces David Reynolds, who after a drawn out contract dispute, has reached a resolution with the Kelly Racing team and is set to be confirmed as Paul Dumbrell's replacement at The Bottle-O Racing.
The Reynolds/Bottle-O confirmation is due to come before this week's Sandown test.
Reindler completes Kelly Racing's driver line-up for the 2012 V8 Supercars Championship, joining Todd and Rick Kelly (Jack Daniel's Racing) and Greg Murphy (Pepsi Max Crew) in the four-car outfit.
Reindler is looking forward to driving for his new team.
"I'm very excited about my move to Kelly Racing," said Reindler.
"To have Fair Dinkum Sheds onboard with me for the third year in a row is great as well and I'm looking forward to building on that relationship even further in 2012.
"I had some time in the Kelly Racing workshop in January to run through plans for this season and to meet all of the crew and there is a really great atmosphere within the place.
"The facility is just incredible and the fact that they are building more to bring it all under one roof just adds to that and makes it a great showcase for the sport. It's the best facility that I've seen in the country.
"To have four cars in the one team to collect and compare a lot of data is great for me as I look to improve and take my driving to the next level."
The 2012 V8 Supercars Championship kicks off with an official pre-season test day at Sandown International Raceway in Melbourne, Victoria this Saturday (February 11) from 9am to 5pm AEDST.