'New start' for Williams 35th F1 year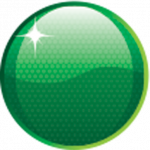 Frank Williams has hailed the launch of the Williams F1 FW34 at Jerez as a new start for his eponymous Formula 1 team, that enters it's 35th consecutive year of competition in 2012.
"One could say that looking at the Williams F1 Team today we are off to a truly fresh start," said Williams. "We have a new car, new driver line up, new engine and new senior personnel. We also have a number of new partners who have joined the team in the past few months.
"The team has had a good winter at the factory and we feel ready and strong for the fight."
With the departure of Patrick Head and Sam Michael and the welcoming of new blood in Bruno Senna, the Williams F1 team launched ahead of the first day of winter testing at the Spanish circuit.
The other 'fresh start' is the re-invigoration of the Williams-Renault combination that bore so much success between 1989 and 1997. It yielded four driver's Titles, five Constructors' Championships and 63 race victories.
A number of new sponsors – including consumer brands Gillette and Head and Shoulders (shampoo), along with Embratel, OGX, MRV and Michael Johnson Performance have joined the team for 2012.
Overall, the FW34 carries over fewer than five percent of parts from the 2011 challenger and Williams F1 are hoping for a step forward this season.
In the opening day of testing, carry over driver, Pastor Maldonado did all the running – which focused on systems testing and aero – finishing the day 11th. The team experienced a couple of small "teething problems" according to Mark Gillan, Chief Operations Engineer, but they are hopeful of a full days' testing on day two with Maldonado.
"The car felt good," he said. "I like the feel of the new Renault engine as well. It's still too early to make any predictions, but we are pushing hard and working to understand the car better."
Senna was present at the test and spent the day with the team and with team sponsors that were watching on.