Lago confident after Lambo shakedown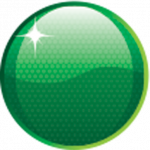 Two-time reigning Porsche GT3 Cup Challenge winner Roger Lago is confident that his new Lamborghini Gallardo LP600 will be able to challenge for victory in this month's Armor All Bathurst 12 Hour.
The car enjoyed a shakedown run at Queensland Raceway recently, and will compete at the Mount Panorama event with Lago, David Russell and Wayne Park at the wheel.
All three drivers had a run in the car at the shakedown, while Lago's former GT3 Cup Challenge rival Matt Kinglsey also stepped behind the wheel.
"It's amazing, it's fantastic to drive and after jumping out of the Porsche, so easy to drive as well," said Lago of the car.
"We have some more test days scheduled before we head to Bathurst and I'm confident that we will be in pretty good shape by the time we get there."
While high profile entries from Audi's Team Phoenix and Black Falcon have attracted much of the pre-event attention, Lago says his team's low-key status suits him just fine.
"We are a private team, with no seeded drivers and no real expectations placed on us – and that's the way we like it," said Lago.
"It is a very strong field; all of the outright cars entered have a realistic chance of winning the race.
"There are some really fast guys in the field and each entry has their strengths and weaknesses, but we are just going to make sure we prepare the best car and focus on what we are doing and not what everyone else is up to. I think we are well placed."
The Armor All Bathurst 12 Hour will take place on February 26.