V8 Nation Radio Show, Episode 38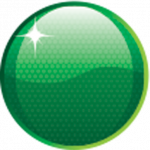 The 38th episode of V8 Nation has been on air – now, here's your chance to watch the behind-the-scenes video.
V8 Supercars drivers Paul Dumbrell and Rick Kelly host their own radio program, produced by Croc Media.
In this week episode, Kelly and Dumbrell discuss the final few seats to be confirmed in the V8 Supercars Championship, this week's pre-season test at Sandown Raceway, plus the special karting day in Port Melbourne (won by PD!).
You can follow V8 Nation on Twitter – @v8nation
See below for this week's episode of V8 Nation.
And just in case you missed it, here's a video from the karting day …