TeamVodafone unveils livery, enduro drivers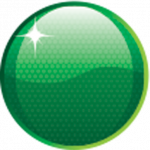 Defending V8 Supercar Drivers' and Teams' Champion TeamVodafone has launched its 2012 campaign in Sydney.
The leading V8 Supercars team revealed its paint scheme, plus its endurance line-up for Sandown, Bathurst and the Gold Coast.
Regular team drivers Jamie Whincup and Craig Lowndes will be paired with Paul Dumbrell and Warren Luff respectively, while Sebastien Bourdais and Richard Lyons will compete with the champion squad at the international-flavoured Gold Coast street race.
As was the case in the past, both the #1 (Whincup) and #888 (Lowndes) Commodores will compete in identical livery. The only difference will be the windscreen banner. Whincup's entry will feature backing from Hogs Breath restaurants, while Lowndes' car will feature support from his personal sponsor and long-time team sponsor Norton.
The team has also scored new backing from Samsung, replacing Nokia.
Vodafone enters its sixth season as naming rights sponsor of TeamVodafone, which owns the enviable statistic of winning more than a third of the races contested during this period – including wins on every circuit visited during the V8 Supercars season.
Team naming rights sponsor Vodafone is excited to see what the team can achieve again this year.
"As naming rights sponsor you simply can't get better than a 1-2 finish," said Stephen Saunders, Head of Sponsorship and Events at Vodafone.
"In 2011, TeamVodafone was the one to watch and we brought customers and fans closer to the V8 action than ever before.  2012 will be no different and with the team going for back-to-back championships it's set to be a thrilling season.
"The TeamVodafone Commodores have taken on a dramatic new look for 2012 that will make it easy for fans to spot them anywhere on the track – no matter how fast they are travelling!  The customary rocket red has been 'metallisised' and is now dominating the scheme with chrome, black and carbon-fibre graphics finishing off the car's meticulous detail."
V8 Supercar Champion Whincup expressed his excitement about the prospect of a new season and said he looked forward to the series taking further steps overseas.
"V8 Supercars announced some fantastic developments for the sport last year, I think it's a great thing we are starting a little later and I'm glad the first event has returned to Australia, as it's great to kick things off on home soil," said Whincup.
"In saying that, I'm looking forward to heading back to Abu Dhabi for the Formula race. It's definitely going to be one of my highlights of the season."
The 28-year-old said the livery and driver suit updates were an exciting change for the new season.
"When you already have a strong product it's hard to improve it, but I think the commercial team has done a great job this year, the cars looks incredible and I can't wait to get behind the wheel this weekend."
"We are running white suits this year, which I am stoked about.  With the in-car temperatures reaching 60 degrees we are always looking for ways to stay as cool as possible and the difference between white and red is actually quite significant."
Lowndes came excruciatingly close to beating team mate Whincup to the 2011 title and the off-season break has him champing at the bit for another shot at a fourth championship.
"2011 was a great year for TeamVodafone and I certainly gave the Championship my best shot and was proud of my driving achievements throughout the season," said Lowndes.
"I'm confident with the existing Holden Commodores and the TeamVodafone crew that we will now go into the 2012 season with fantastic momentum and then some! Expect to see that rocket red V8 Supercar looking like it's flying around the track not driving on it."
See below for a picture gallery of the new TeamVodafone cars.
[nggallery id=96]