Outlaws Champ quits Sprintcars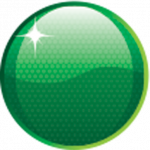 Current World of Outlaws Champion, Jason Meyers has made a shock announcement that he is to quit full time racing to concentrate on raising his family.
With his eldest daughter due to start school in 2012, Meyers has taken the drastic decision to stop racing on a full time basis.
Meyers is at the top of his game currently, having taken the Elite Landscaping #14 to two Championships in succession.
"When we decided to have a family, we promised ourselves that when it was time for our children to start school the road would no longer be our home," Meyers said in the announcement he was stepping back.
"I have learned that it is time for me to be at home and although sprint car racing has given me so much, it can never give me what attending my daughter's sporting events and taking them camping will.
"It is for this reason that I have decided to depart from my professional career on the road and embark on a new challenge as Dad and Husband.  It is time for me to build a career outside of racing that will allow me to fulfill my commitments to my children and wife both financially and in person."
Before hanging up the helmet though, Meyers will compete in the first 14 races of the 2012 World of Outlaws season, beginning on February 15 at Volusia Raceway in Florida.