South African driver to test V8 SuperTourer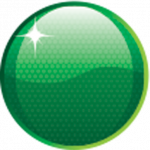 Multiple South African champion race driver Gary Formato will test a V8 SuperTourer at Hampton Downs this Friday.
Formato will test with Melbourne Performance Centre's Supercheap Auto-backed Commodore VE and could be in line to replace Cameron McConville, who announced last week that he has withdrawn from the series.
McConville was set to drive alongside young Kiwi sensation Scott McLaughlin, but now, Formato has moved in as the favourite to replace him.
Team co-owner and ex-pat South African Paul Ceprnich has worked with Formato in the past and is keen to have him join his team.
"We are very excited to have the possibility of having fellow former South African countryman Gary Formato do the whole V8ST Championship as Cam McConville's replacement if the dates can be managed," said Ceprnich.
.
"Gary tested for us at PMM a few years ago and impressed me greatly. However the dates didn't work out and so we lost the opportunity to have the first South African to run a V8 Supercar at Bathurst. Let's hope that this time around the date clashes can be ironed out this time as there is real interest in V8 SuperTourers back in South Africa."
Formato is equally excited about the testing chance.
"I am really looking forward to getting behind the wheel of one of these monsters with their massive 7 litre engines and near perfect 50/50 weight balance," he said.
"It promises to be even more of a beast than the Aussie V8 Supercar I drove five years ago and loved. These things should be very similar, although I am told the Kiwi car has a lot more front end and better power down so I can't wait to dial myself in this Friday at Hampton Downs.
"It's a very long flight to New Zealand but I am really looking forward to the test, and I would like to thank Paula and Troy at MPC for giving me this opportunity."
The V8 SuperTourers will hold an official test at Hampton Downs this Friday.