FIRST PICS: Moffat's Norton-backed Falcon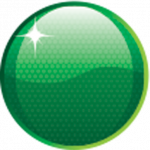 James Moffat has unveiled his new look of his #18 Norton-back Ford Falcon.
Having enjoyed personal support from Norton since 2010, the computer security software company has stepped up to become Moffat's title sponsor.
The #18 Team Norton Ford is one of four cars in the expanded Dick Johnson Racing stable, joining Steve Johnson and Dean Fiore (Jim Beam Racing) and Steve Owen (VIP Petfoods Racing).
The car was revealed at a fan day in Sydney today, where DJR mechanics and V8 fans assembled the Falcon in front of a live audience in Parramatta's Church Street Mall.
Moffat is thrilled with his 2012 look.
"I think the car looks really amazing and it reflects the enthusiasm that all the Norton team is feeling for the year ahead," Moffat said.
"Naming rights sponsorship has been a natural evolution, from the time Norton started sponsoring me in the Development Series a couple of years ago. I can't thank Norton enough for their support and commitment."
Matthew Drake, Senior Director for Pacific, Consumer Business Unit, Symantec says
"We are thrilled to announce the partnership between Norton and Dick Johnson Racing," Drake said.
"This will be our fifth year supporting V8 Supercar racing, and it has proven to be an ideal platform to communicate the speed, safety and performance of Norton products.
"Norton and V8 Supercars share many similarities – both aiming for maximum performance without sacrificing safety. Consumers want to be safe from all online threats, but safety shouldn't be at the expense of performance. V8 Supercars sponsorship is a great way to reinforce this message to fans."
The team continues with backing from Crimsafe, Ford, Shell and Metro Ford Brisbane, while Toshiba and Mimaki join the team.
See below for a studio image gallery of the #18 Team Norton Ford.
[nggallery id=94]