Dean Canto retains Bottle-O enduro drive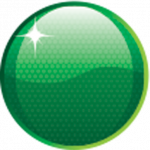 Dean Canto has confirmed that he will remain with The Bottle-O Racing Team for the 2012 V8 Supercars endurance races.
Canto, a two-time Development V8 Series champ, will drive the #55 Ford Falcon alongside the yet-to-be-named full-time driver – who will replace the retiring Paul Dumbrell.
Former Kelly Racing driver David Reynolds is expected to be announced as the #55's drive this week.
CLICK HERE for Speedcafe.com's story on the new look of the #55 Bottle-O Racing Ford.
It will be Canto's third-consecutive drive in The Bottle-O's green and white Falcon and the fifth-consecutive year that Canto will drive within the Ford Performance Racing team.
Canto joins the other co-drivers Steve Richards and John McIntyre, who will partner Mark Winterbottom and Will Davison respectively.
"I am really happy to be with the team again as we came on strong last year as the season progressed after we sorted a few things," Canto said.
"With that in mind I can see us starting strong this year and given our form last year in the enduros I think we will have a very competitive package.
"Last year we had our potential high finish at Bathurst cruelly taken away from us so even though the end result was out of our control, we can build on that speed and have a better year in 2012."
Team owner Rod Nash is pleased the 31-year-old agreed to return for a third year in his car.
"Dean has always been a consistent contributor so it is great we have been able to again secure his services," Nash said.
"He has been part of the FPR network for a number of years and is not only highly-respected, but has a safe pair of hands which is vital come enduro time.
"This year we really plan to take a significant step forward as a team and Dean will be a key part of that."
Canto will reacquaint himself with the #55 The Bottle-O Ford this Saturday where he will drive for the first time this year at V8 Supercars' season launch test day at Sandown in Melbourne.