CRASH FOOTAGE: Miedecke's water wipeout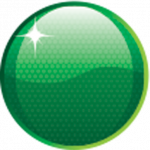 Footage has emerged of the frightening crash at last month's Targa Wrest Point, involving emerging young star George Miedecke.
Driving his Ford Capri Perana, Miedecke and co-driver Daniel Willson speared off the road, landing in Tasmania's Huon River.
Miedecke's accident happened just moments after Ralph Norton's Subaru crashed at the same section of road during the fourth stage of the day.
CLICK HERE for Speedcafe.com's breaking story of the accident.
Miedecke wrote on his Facebook page shortly after the incident that his car left the road at around 140kmh off before tumbling off the 8m cliff into the river.
Miedecke emerged from the incident with minor bumps, while co-driver Willson was taken to hospital was suspected fractured vertebrae.
See below for footage of Miedecke's wild accident.