PICS: Moffat's car rebuilt in seven minutes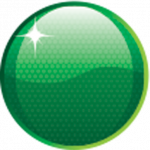 James Moffat, Dick Johnson Racing's crew and a six members of the public have rebuilt the Team Norton Falcon to launch the new yellow and black colour scheme.
Completed in Parramatta, NSW, the DJR crew took just 7 minutes and 45 seconds to replace the front guards, bonnet, splitter, all four doors and all wheels.
The build was completed by dropping the car off the jacks and starting the engine.
Moffat was impressed with the 'unique to V8s' launch.
"It has never been done in Australia before and it sure beats the usual pulling off of a car cover," Moffat told Speedcafe.com.
"I think it shows that Team Norton DJR is striving to do things a little differently this year."
CLICK HERE for Speedcafe.com's initial story on the release of Moffat's new 2012 look.
See below for a picture gallery, depicting the rebuild of the Team Norton Falcon.
[nggallery id=95]