Australian F3 announces control engine plan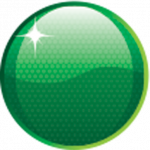 The Formula 3 Australian Drivers' Championship will this year phase in a control engine in the name of reducing costs and levelling the playing field for its competitors.
Announced today by Formula 3 management, the deal will see uniquely Australian-specification Mercedes HWA engines fitted to every latest generation (MY2008-2011) F3 chassis entering the country over the next four years.
The engines will be available to teams from next month, while 2005-2007 specification cars currently utilising Mercedes engines will also be upgraded to the Australian specifications following the completion of their current engine kilometres allowance.
The Australian engine, codenamed M271, will be built to last 4,000km between servicing intervals – estimated to be 40% longer than current customer engines provided to Australian competitors.
The engine will run a mandated 26.5mm control air restrictor (up from the current 26mm) and are expected to produce a very similar level of performance to the current powerplants.
HWA Managing Director, Mr. Gerhard Ungar expressed his pleasure upon announcing the deal.
"We are very pleased to be able to offer this engine package to the Formula 3 Australian Drivers Championship," said Ungar.
"HWA recognises that it is important for costs to be controlled in motor sport everywhere. The M271 engine has been developed to provide this to Formula 3 in Australia and allow them to have cost-effective engine package with longer life but the same performance they expect from HWA products.
"We will be watching closely from Germany as this engine is introduced in Australian Formula 3 this year."
Formula 3 representative Ian Richards, whose R-Tek Motorsport team has two Mercedes-powered Dallaras in its stable, said controlling engine costs is highly important to the category.
"These are significant savings in the main component that has traditionally been the least affordable part of going Formula 3 racing," he said.
"We are very pleased to be working with a company with as much experience as HWA and to have them commit to this arrangement is a great vote of confidence in Australian Formula 3 racing.
"A vast majority of 2005-2007 specification vehicles in Australia are Mercedes Benz powered and we anticipate that by the end of 2012 90% of every car made from 2005 onwards will be running the new engine and getting the benefits from its increased mileage and the cost savings that go with it."
The 2012 Formula 3 Australian Drivers' Championship will kick off at the Clipsal 500 Adelaide on the March 1-4 weekend.