Evans wins on Toyota Racing Series return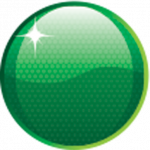 Reigning Toyota Racing Series winner Mitch Evans has made a triumphant return to the New Zealand open-wheel class at Hampton Downs.
Stepping into a Giles Motorsport-entered car this weekend, the GP3 Series regular scored pole position before leading all 15 laps of today's race.
"I didn't get a perfect start, a bit of wheelspin off the line, but once we were through the first corner things settled down into a comfortable pace," said Evans, who entered the event having recently completed a training camp with mentor Mark Webber.
"I think we can go faster tomorrow."
Evans finished the race 2.7s clear of Dutchman Hannes van Asseldonk, while Nick Cassidy, Lucas Auer and Raffaele Marciello rounded out the top five.
Cassidy had qualified on the front-row of the grid, but was muscled aside by van Asseldonk at the first corner.
With Damon Leitch struggling to a 12th place finish, Cassidy's lead in the standings has been extended to 61 points.
A further two races will take place tomorrow, ahead of the final round to be held next weekend at Manfield.