Castrol EDGE continues karting partnership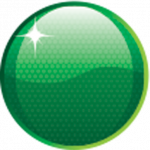 Leading oil and lubricant manufacturer, Castrol, has confirmed it's partnership with Australia's elite karting series – the CIK Stars of Karting Series – through the Castrol EDGE brand today.
The announcement signifies the second consecutive year that the Castrol EDGE brand has been the presenting partner of the five-round series, and continues Castrol's long association with Australian karting. In the past Castrol's involvement included the naming rights sponsorship of the Castrol Grand Prix at Oran Park during the 1980s and 90s.
Castrol was also a long-time supporter of the DAP team and Jim Morton-led Tony Kart team during the 1990s in which current V8 Supercar driver James Courtney was a part of on his way to winning dual World Karting Championships.
"The Castrol brand has a long history with karting here in Australia and we're delighted to be continuing our partnership with the Stars of Karting Series," said Castrol Sponsorship Manager Sue Dilger.
"Last year saw us step back into the karting arena and just like in the 80s and 90s when we sponsored the Castrol Kart Grand Prix at Oran Park.  The branding recognition we received through the partnership last year exceeded our expectations.
"Karting is the place where not only the future stars are made but also where lifelong associations are developed.  We've also established that people in the sport are very brand loyal."
CIK Stars of Karting Series Communications Manager Lee Hanatschek believes the continuation of the partnership with Castrol EDGE is another sign of the marketability of the series to the wider community.
"The continuation of the partnership between the Series and Castrol EDGE is another great sign of the series providing a great return on a partner's investment through brand recognition, exposure and consumer loyalty," said Hanatschek.
"As a series, and a sport for that matter, we're continually looking at ways to market to a wider audience and the continued involvement of such an iconic brand such as Castrol EDGE continues to assist us with this."
The CIK Stars of Karting Series presented by Castrol EDGE adds to the oil and lubricant manufacturer's portfolio of motorsport sponsorship programs that includes the Ford Performance Racing V8 Supercar team, Ford World Rally Championship team, Honda World Superbikes team and top line European kart racer Beitske Visser.
Round one of the five round series, incorporating the Yamaha Challenge and the Australian Leopard Challenge, will be contested in South Australia at the Bolivar Raceway on February 25/26.
2012 CIK Stars of Karting Series presented by Castrol EDGE Schedule
Round 1 
- February 25/26 
- Bolivar, SA
Round 2
 – April 21/22
 – Newcastle, NSW
Round 3
 – June 16/17 
- Ipswich, QLD
Round 4
 – July 28/29
 – Eastern Creek, NSW
Round 5
 – September 22/23 
- Port Melbourne, VIC