Winterbottom cleared to drive at Sandown test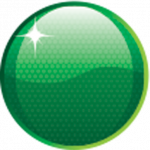 Injured Orrcon Steel Ford Performance Racing star Mark Winterbottom has been cleared to drive at the pre-season Sandown test day on February 11.
Winterbottom broke his left ankle while water skiing in late December, and has been sporting crutches and a 'moon boot' support in recent weeks.
The 30-year-old has visited a surgeon where he underwent x-ray observation in order to assess the risk of further damaging the ankle by driving at Sandown.
"The surgeon has given me the all clear to drive at the test next Saturday which is great new for me and the entire team as the first test is always one of the most crucial," said Winterbottom.
"I'll be out of my moon-boot and put in a less restrictive brace for the test day and if all goes well that will be me out of the moon-boot permanently.
"Sandown is a good place to test the strength of my leg, the kerrbs aren't as severe as Adelaide but in relation to most tracks they are pretty hard. I don't think using the clutch will be the issue, its going to be the rebound off the kerbs when my left foot hits the pedal that may cause me issues, but we will see next Saturday.
"The Surgeon has said everything is healing well and on target for a full recovery by the Clipsal 500."
It is expected that FPR endurance drivers Steven Richards and John McIntyre will both be on hand at the test to assist Winterbottom and the team.