Team BRM firms 2012 Carrera Cup plans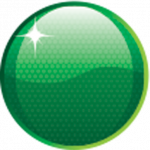 Team BRM is firming its plans for the 2012 Porsche City Index Carrera Cup Australia season.
As part of an expansion to two cars, the South Australia based team has confirmed it will field Nick Foster, who previously announced he had secured backing from sponsor Money Choice for his first full season in the class.
The team also believes it is close to signing a replacement for the departing Ben Barker, after the Briton was recently confirmed as a starter in this year's Porsche Carrera Cup Great Britain.
Tom Tweedie, who raced for Matthew White Motorsport in the 2011 V8 Supercars Development Series, will test the #20 Team BRM Porsche at Winton today.
Team Manager Mark Rundle confirmed that the team is working with the Sydney driver on a deal for the forthcoming season.
"We're looking forward to testing Tom at Winton and getting his feedback on the Porsche after a season in the V8s," Rundle told Speedcafe.com.
"He is a guy we know well having done a great job in Formula 3 against our drivers at the time, so we're looking forward to working with him at Winton.
"We'd like to work with Tom in Carrera Cup this year and this test is a step towards achieving that."
Team BRM will be in a for a busy weekend when the Carrera Cup kicks off at the Clipsal 500, as it is expected to field a Dallara F307 (for Jordan Skinner) and a Mygale M-07 (for Hart Mason) in the opening round of the Formula 3 Australian Drivers' Championship at the same event.