Stoner breaks lap record in Sepang test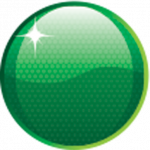 MotoGP World Champion, Casey Stoner has started the 1000cc era in dominant fashion – by dipping under the 2 minute barrier at the Sepang circuit in Malaysia, setting a time of 1:59.607 – despite suffering a back injury.
Whilst the time – set on the Australian's second lap –  doesn't count officially, it bodes well for another good season for the Repsol Honda squad, with team mate Dani Pedrosa approaching the '59s with a 2:00.256 – ending the day third quickest behind Jorge Lorenzo.
Stoner was over half a second quicker than Lorenzo on both days of the test. The final day saw the team concentrating on shock settings with the new HRC machine and also the new specification Bridgestone control tyres for 2012.
Yamaha factory rider, Ben Spies was successful in finding a base setup aboard his new mount, ending the day fourth quickest, whilst Valentino Rossi (who set the Sepang lap record in 2009) popped up two spots on the brand new Ducati GP12, happy with the changes to the front end performed by the team.
Stoner was philosophical about the test – which he completed with an injured back that forced him from the first day of the test:
"We were able to complete everything that we set out to do despite missing the first day," said Stoner. "We've completed our testing program.
"I'm still not feeling great with my back but the bike is ok, so we've made progress in reducing the chatter a little more and trying a few different things, (we worked on) some small settings on the shock that we haven't tried before. So far it's been pretty positive, we'll just have to wait and see what we have for the next test and hopefully improve a little more."
The expectant father is rushing back to be alongside his wife, Adriana as she waits to give birth.
"I'm looking forward to getting home to Switzerland to see Adriana and await the arrival of our baby!
The season begins on April 6 at the Losail circuit in Qatar.