Rally star back in action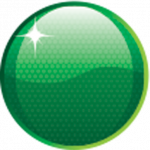 Former national and international rally driver Michael Guest has confirmed that he will be back on the local scene in 2012 as part of the all-new Side x Side Rally Challenge.
Guest will be at the wheel of a Can Am Commander taking on other challengers including multiple Australian and Asia Pacific Champion Cody Crocker aboard a Polaris RZR.
The Side x Side Challenge will be run on closed road stages as part of four of the six rounds in the 2012 Bosch ARC with rounds at Rally Calder in Melbourne in early March, the Quit Forest Rally in WA at the end of March, The International Rally of Queensland in May and the Coffs Coast Forest Rally in October.
"I'm returning to racing," said Guest who has not competed at a national level since 2008.
"I'll be driving a new side-by-side Cam Am. The Commander SSV has a 1000cc Rotax engine, incredible torque, great power and accelerates like a nice rally car.
"It doesn't have a high top speed but the acceleration, grip and excitement factor is right up there.
"It'll be fun, I'm really excited and very keen to get into it."
In Australia many Side x Side owners have been welcomed at events all over the country such as the Finke Desert Race and The Cliffhanger to state and club khanacross events with a growing number attracted to the simplicity compact size and cost effective aspects of the Polaris and machines.
According to CEO of the Bosch Australian Rally Championship Scott Pedder, the Australian Side x Side Rally Challenge is an exciting development and addition to the Bosch Australian Rally Championship that will expand the reach and participation of the sport.
"I can see the Side x Side Rally Challenge becoming the breeding ground for future rally champions allowing young drivers and co-drivers to learn car control and the intricacies of the sport in a controlled competition at a fraction of the cost of top level rallying," said Scott Pedder.
"As well as young drivers it will also be a great way for crews of all ages to become involved in rallying without the large commitment required to campaign a traditional rally car."
"The Side x Side Challenge will not only be an exciting rally category in its own right but will also be a platform for particularly younger crews to showcase their skills and raise awareness amongst sponsors and manufacturers."
For more on what Michael Guest has been doing of late check out this week's edition of 'Where are they Now?'