Michael Guest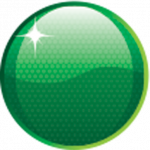 The Michael Guest story is an interesting one. For many years he was one of the leading drivers on the Australian Rally scene; then he gave it all away to go fishing.
Guest started racing when he was 15, but got serious about it a few years later. He has won various State, National and Asia-Pacific championship titles and has six World Rally Championship (WRC) class victories to his name.
For Guest, the interest in Rally started in his early teens, watching some of the legends of Rally carving their way through the country's forests.
"I've been a fan from an early age," Michael Guest told Speedcafe.com
"It started with me watching Geoff Portman, Colin Bond and George Fury doing a rally sprint in Canberra on ABC television.
"I couldn't believe these things sliding sideways and dust going everywhere. I thought, WOW! It was exciting motor sport, something different.
"I went through a soccer stage and then a mate bought a rally car. He took me for a spin one night, no helmets on and rolled it four times.
"You'd think that would turn me off, but it was the opposite, it was probably the first thing that got me started."
Seeing Bond and Fury, and enjoying the roll in the Rally car, got Guest interested.
"I love how the cars moved around, sliding sideways," said Guest.
"I remember working at McDonalds and I said to dad, 'what does it mean to drop the clutch?' He pulled up on the side of the road, the car was an old manual, put it into first gear, spun the wheels, and it kicked sideways.
"I liked the sound of that; it was an evolution from there."
With his first car Guest went to some club meetings and started racing.
"I basically got a CAMS' licence, went and bought the Datsun 1200, which had a 1400cc engine and was slow, but raced it in my first event," said Guest.
"I had a mate who drove for half the rally while I had a look, then we swapped over and I drove the other half. For some reason my times were very good. I was car 68 and we were 10th fastest in the stage times, in what were really wet, slippery conditions.
"It was at night, it was foggy and we raced on red clay. On red clay the braking is difficult; it's about throttle control and controlling the slide.
"The Datsun raced in and finished all four events and it stepped up from there."
As Guest continued to race his level of competitiveness improved and his confidence increased.
"The better you are the more confidence you get, the more confident you are the more you want to achieve," said Guest.
"I could see that I could make the stage times and could be faster than a lot of blokes, and as fast as some of the better guys. I could see my potential.
"I bought an ex Toyota Team Australia Corolla, but had a lot of problems. So I spent a week with Geoff Portman who told me I had some potential but needed to fix a few things.
"We did that and I won my first Rally the next week and won again the weekend after that.
"It was amazing to have that guidance and to have someone believe in me, the tuition was invaluable.
"It was about calming the aggression and flare. I'm a pretty brave person but it's about being in control."
Success was soon to follow; Guest won a NSW State Rally Championship, two Australian Production titles and an Asia-Pacific championship before taking on WRC events.
"In my first ever WRC round in Western Australia I won the Formula 2 class for two-wheel drive cars and just got better and faster, and it went from there," said Guest.
"I treated ARC like it was a WRC event, comparing my times to those racing at the highest level, not the guys I was directly competing against. I'd always approached my racing in this way; it helped me when the time came to run in WRC.
"When I went to New Zealand for the first time in 1996, competing against the overseas guys, I beat them in my first attempt which really taught me that my philosophy was right."
Having enjoyed success in Australia and Asia, and after again winning the WRC class in New Zealand, Guest was noticed by Rothmans and offered support to race in the WRC in Europe.
"Rothmans through the Winfield brand approached me and said that it was time to get an Aussie into the WRC," said Guest.
"The WRC is tough; it would be like an American doing a local touring car event in the US and then coming out to Bathurst, giving them two laps at 60 kilometres an hour and then racing the likes of Craig Lowndes and Jim Richards.
"That's what it was like going to the Rally of Cataluña in Spain. Tarmac circuit, 1.5 million spectators, competing against professionals that have done it 20 times, getting two run-throughs on a very technical course with no run off. You had to be millimetre perfect.
"The average fan doesn't understand how accurate you need to be, there's no room for error, if you do make a mistake you hit things, or people.
"The first year was tough, then the second year was much better. We won Formula two in Portugal and in Greece- which was the Acropolis Rally. It was a fantastic experience."
In recent times, most race fans will know of Guest as the driver of the ARC Pirtek Ford Fiesta , which was prepared by Jason Bright's Britek team. In a factory team, with a new car and with Pirtek backing made the 2007 season an exciting one.
"When I moved to Britek and drove the Fiesta … that was a fantastic car," said Guest.
"It was a world first for that model; the Fiestas are now the gun cars in Europe, but to build it was exciting. It was my kind of car; it was a purpose built Rally car.
"I really did enjoy driving those cars that's for sure."
After more than 15 years behind the wheel, and after experiencing success in every series he's entered, the highlight was driving the perfect car.
"There've been so many good things," said Guest.
"I got to go to the Race of Champions in the Canary Islands, competing with Valentino Rossi and some of the legends of Rally, people like Marcus Grönholm.
"But for me, the highlights come when you are racing certain events or stages where everything suddenly works. The car was perfectly tuned, the tyres were working well, the notes were perfect, and you could drive at 110%.
"You'd set the quickest time and that was an amazing feeling. The competition is fierce and I'd tried as hard as possible and everything works – that's what I remember."
Throughout his career Guest has been an avid fisherman, he did one more Rally season in 2008 and then closed the door on his racing career to focus on fishing full-time, which is what he has been doing over the last few years.
"I've always been a keen fisherman," said Guest.
"After the ARC started to slowly die I shifted away from racing and started to get some work on some pay TV fishing shows.
"It started as a passion, now I'm full-time on 'Escape with ET' and I have my own fishing radio show.
"I still absolutely adore motor sport, but every time I hold a big fish in front of the camera it's a thrill.
"Apart from that, I work for Pirtek as its brand champion. After motor sport finished they approached me and wanted me to be their brand representative.
"They could have picked a Rugby League player so I was pretty honoured.
"My job is to get out into the public and promote the brand and events like the Pirtek Fishing Challenge, which raises money for the Prostate Cancer Foundation."
While he's enjoying the long hours in the fishing boat, and his media career is continuing to grow, Guest has one eye on the 2012 ARC.
"I'm returning to racing," said Guest.
"I'll be racing in the all new four event Side x Side Rally Challenge which is run in conjunction with the ARC.
"I'll start with the Rally of Calder and we'll then do Western Australia, Queensland and Coffs Harbour.
"I'll be driving a new side-by-side Cam Am. The Commander SSV has a 1000cc Rotax engine, incredible torque, great power and accelerates like a nice rally car.
"It doesn't have a high top speed but the acceleration, grip and excitement factor is right up there.
"It'll be fun, I'm really excited and very keen to get into it."
Michael Guest promoting Pirtek's annual fishing event to raise funds for Prostate Cancer
Michael Guest, the Rally driver, in action