DJR confirms James Moffat launch details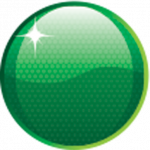 Dick Johnson Racing has confirmed the details behind the launch of James Moffat's 2012 V8 Supercars Championship campaign on Monday.
The launch will take place in Church Street Mall, Parramatta, at 12:00pm, and see fans assist Moffat and his team in 'building' his Ford Falcon.
The car will arrive at the venue as a rolling chassis – a roll cage fitted with an engine, but without bodywork or wheels.
The build of the car is expected to take half an hour, with the livery being revealed in the process.
Allan Moffat, father of James and four-time Australian Touring Car Champion in his own right, will be present at the launch, as will team owner Dick Johnson.
Prizes will also be given away to fans attending the launch, with a hot lap offered as the major prize.
Moffat's entry will form part of a four-car Dick Johnson Racing line-up this season.
The new look for the Jim Beam cars of Steven Johnson and Dean Fiore will not be revealed until after the pre-season Sandown test, while Steve Owen's VIP Petfoods entry was launched yesterday.
CLICK HERE for a look at the VIP Petfoods Falcon