Tatnell's roll continues in Kalgoorlie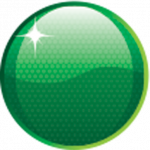 Brooke Tatnell's run of form has continued at Kalgoorlie International Raceway in taking his second Hi-Tec Oils World Series Sprintcars event victory of the 2011/2012 season in a mid week thriller.
Tatnell admits though that he was handed a 'get out of gaol free' card by Shane Stewart, who was handsomely leading on the dusty, slick, single-lane Goldfields circuit.
Stewart – driving the Miracle Recreation Equipment Monte Motorsport machine – was looking on for the win, until Albury's Grant Anderson spun late in the race, leaving the American champion nowhere to go but into the emerging star.
Kerry Madsen was strong in second place behind Tatnell with Jason Johnson trailing in third ahead of Robbie Farr, Steven Lines, James McFadden, Trevor Green, Dylan Jenkin, Danny Reidy, Max Dumesny, Ben Ellement, Ryan Farrell and Trent Pigdon.
DNF's in the A-Main included David Murcott, Shane Stewart, Shaun Bradford, Grant Anderson, Shaun Dobson, Jason Kendrick and David Priolo.
Madsen tried his best to run down Tatnell but when the rubber brought the bottom line out there was no way he could run down the five times Aussie champ in front of him.
The win has allowed Tatnell to edge closer to current Championship leader, James McFadden (6th) with three rounds remaining, however McFadden still holds a commanding lead.
WORLD SERIES SPRINTCARS CHAMPIONSHIP POINTS (TOP 10, AFTER 11 of 14 ROUNDS):
1. James McFadden 3193
2. Brooke Tatnell 2868
3. Robbie Farr 2772
4. Jason Johnson 2731
5. Steven Lines 2623
6. David Murcott 2604
7. Max Dumesny 2402
8. Dylan Jenkin 2358
9. Trevor Green 2069
10. Danny Reidy 2058