UK Mosler developer to race at Clipsal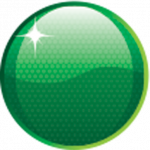 The developer of the spectacular Mosler MT 900 – Brit, Martin Short – will return to Australia for the Clipsal 500, where he will partner John Briggs in the Australian GT Championship event in one of the English supercars.
Short last raced in Australia in 2003 at the Bathurst 24 Hour. The year prior, he finished second in the inaugural event in the Mosler to the Garry Rogers Motorsport-built Holden Monaro.
The car he will share with Briggs previously competed in the British GT Championship, and was purchased by the Queenslander mid-way through last year.
Short – who builds the Mosler racecars under the guise of his UK-based business, Rollcentre Racing –  is a former winner of the British GT Championship and won the inaugural Britcar 24 Hour race aboard one of the iconic cars. He has also competed at the Le Mans 24 Hour in the LMP2 category under the Rollcentre Racing banner.
"I can't wait to be back in Australia, especially for an event such as the Clipsal 500," said Short. "John Briggs has given me the opportunity to co-drive with him, and given that the Mosler has been pretty competitive in Australia over the past few years, we are really looking forward to the challenge."
Briggs himself is no slouch behind the wheel, having won the 1996 Australian Sports Sedan Championship, among piloting Formula 5000 and Formula Holden open-wheel machines, before moving into V8 Supercars.
His eponymous V8 Supercar team morphed into the current all-conquering TeamVodafone Championship team.
Briggs previously competed in the Australian GT Championship in a Dodge Viper before taking a sabatical partway through 2009 in order to battle prostate cancer.
In additional Australian GT Championship news, the international flavour will continue at Clipsal with the addition of Hong Kong's Jackie Yeung. The Asian GT and Porsche series regular will campaign a Ferrari 360 Challenge on the streets of Adelaide.